Project GNCC Championship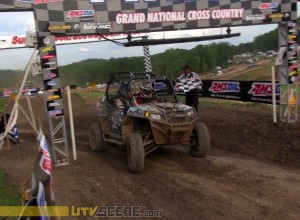 Since 2008 when the GNCC Series for the first time included UTV racing, I've watched and admired William Yokley's incredible UTV GNCC domination, first with his Polaris RZR 800 then the mighty Polaris RZR XP 900. I've always thought it would be so cool to team up with a buddy and tackle a GNCC together in a UTV worthy of the challenge. And how fun would it be to be like Yokley and actually chase points in the series and try for a national championship, now that would be epic!
I got my wish this past season, and I'm happy to say since I chose the right machine and machine upgrades I was able to dominate the GNCC Stock Novice Limited class and win a National Championship with my trusty Polaris RZR XP 900 LE.
The Right Machine
The results sections throughout the years speak for themselves. Bottom line, Polaris dominates any and all UTV race events world-wide and its RZR XP 900 has especially handled the GNCC series. In fact, after racing one for a year I would almost say that the machine was specifically made for GNCC racing. What makes it such a winner? Let's take a look at how race-worthy the XP 900 LE comes in stock form.
Polaris offers several versions of their XP 900. I chose the best one for GNCC racing, the stealth black and evasive green version is the one you want. It could have been their "powder puff pink and motherly moave" color scheme, I already had SSi Decals in my corner ready with a graphics kit, it's the upgrades that come on the evasive green and black model that I was after. This version offers Electronic Power Steering and Fox Podium X 2.0 shocks, a much better choice for GNCC racing than other versions that come equipped with Walker Evans shocks.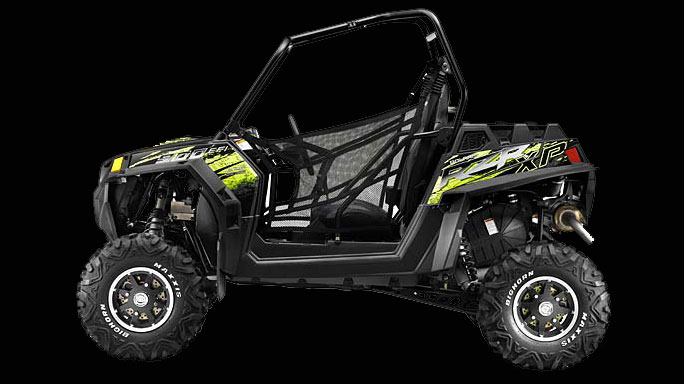 Pro-level suspension and electronic power steering are just the added bonuses to an already extremely impressive machine. The XP 900 comes with a well-built very reliable twin-cylinder four-stroke ProStar engine that delivers 88 horsies. Its a DOHC 875cc engine with four valves per cylinder, which lets it rev to the moon. And thanks to its perfectly tuned EFI system it's a smooth effortless journey. It took me three races to finally get the hang of getting the Polaris started, floored and out of the hole. Even with my scatter-brain starts I was always first to lead the pack through the woods. The lightweight (1190lbs) machine, outstanding handling characteristics combined with this fast motor package makes the XP 900 extremely hard to beat especially while darting through the open field sections off the start.
As for delivering its ProStar power to the ground I'm extremely impressed with its variable transmission duties. It responds instantly and always seems to be right in the meat of its torquey powerband whether I was carving through trees, spinning through mud, climbing a hill or wide open at 70mph.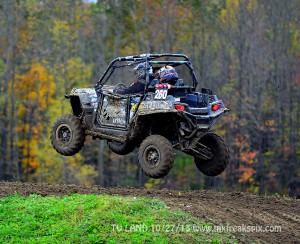 A dual A-arm system is found up front, and like I said, my LE version came with some of the nicest shock equipment you'll find anywhere. The Fox Podium X 2.0 piggyback reservoir shocks are compression adjustable and travel is 13.5 inches. The stock springs aren't the best for hard core GNCC courses, but I can't blame Polaris, they need to make the ride work decent in a wide variety of conditions so the average person can get in and have a decent ride regardless of where the machine is driven. The rules for the Stock Novice Limited class don't allow any aftermarket shocks. You can however use any shock component that is originally equipped on the XP 900, so thanks to Double E Racing, I swapped the weak front shock springs with a set heavier duty stock rear springs. This helped the front end handle the abusive square-edge-hits, rocks and extremely rough GNCC terrain.
We might as well be talking about a trophy truck in the rear, because Polaris XP 900's come stock with a trophy-truck-like three-link trailing-arm rear suspension system that you have to drive to appreciate. The Fox Podium X 2.0 rear shocks offer an abundant 14 inches of travel and easily soak up the rough terrain.
Before the start of round one, I heard a lot of warning that I would have a hard time getting through the course and that I really should look into a narrowing-kit for the XP 900. At a LxWxH of 108.4"x64"x73" the machine is right at the GNCC's maximum width allowance. I'll admit I de-barked my share of trees on a few of the courses but I have to say, if I had been given an expensive narrowing kit I would have switched back to stock by the end of the season. Yes, there were definitely plenty of tight sections that I lost a little time on, it's imperative that you slow down in order to go fast in the wooded sections of a GNCC course, but in the wider sections, especially the open fields, my stocker was stable, predictable and I bet several of the guys running narrowed 900's wish they had my setup at a few of the tracks. Furthermore, as GNCC UTV racing continues to attract new entries I predict courses will have to be made wider as UTV bottlenecks can be a nightmare for GNCC staff and fans alike.
As well as the machine man-handled the GNCC terrain its brakes worked just as precise. As with many items on the mighty Polaris, you don't need to spend any money on improving the four-wheel hydraulic disc brakes. They're race-ready as is.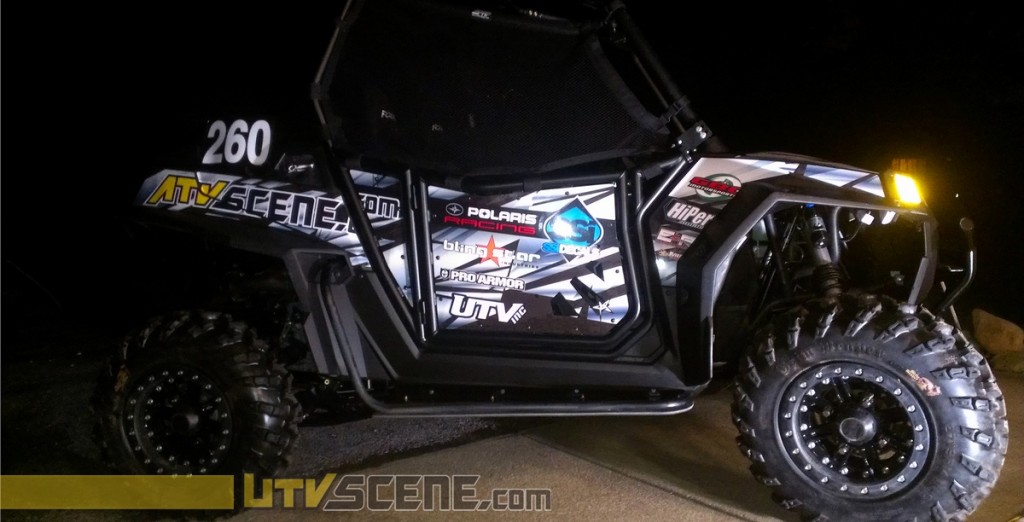 Comments
comments