Ride to the Top of the World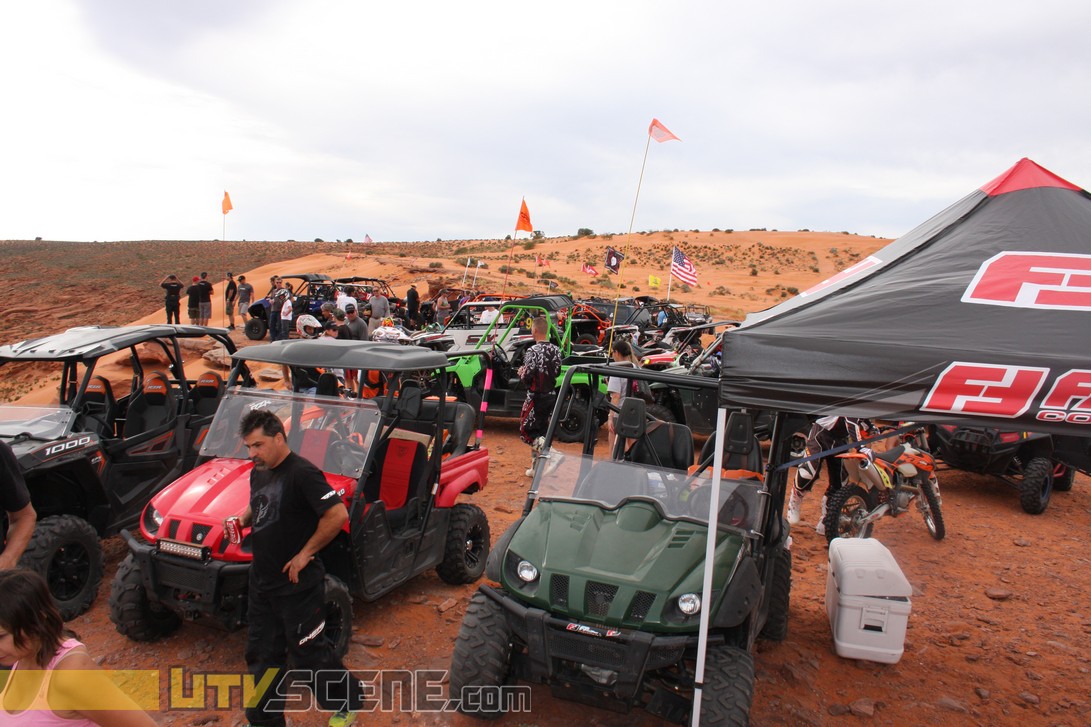 By Anthony Martin of Triumph Motorsports
Fasst Company hosted a ride in Sand Hollow, Utah to the "Top of the World" recently. Fasst Company is based just minutes away from Sand Hollow, so it was a chance for Fasst's crew to bring strangers to the area to show some of the most beautiful scenery in Utah. Sand Hollow is located just east of St. George and is home to some of the most challenging and serene landscape. Sand Hollow is a state park that is maintained and groomed for thousands of visitors a year, and is a perfect escape to reconnect with friends and family.
The ride started off with a good amount of ATV's, UTV's, and Dirt Bikes. Everyone was revving engines and etching forward at the anticipation of taking off. The ride was full of fun rolling hills with EXTREMELY soft sand. If your tires weren't aired down and you had a light foot you weren't making this trip. Sand Hollow is a sand resort, but can quickly become a rocky ride, some mountain sides can be made of jagged rocks. The trail taken was a sandy trail through tough rocks, but some rock beds had to be gone straight over which tested some of even the best suspension of every vehicle.
After what only seemed to be a short ride due to all the fun we were having we met up with the rest of the group and Fasst Company. Cole, Colt and boys met us there with refreshments and smiling faces. The other half of the fun was meeting all the other people on the ride and talking about favorite vehicles and the surrounding beauty.
Here are some shots from the ride and "Top of the world". If you ever get the chance to ride here go for it!
The trip, the riding and the day was a blast. We're looking forward to many more adventures with the Fasst Company crew, thank you guys!
For more info on the park visit : http://www.utah.com/stateparks/sand_hollow.htm
And look for future ride vacations here at UTV Scene.com
Comments
comments