Introducing Yamaha's New 2016 Wolverine Models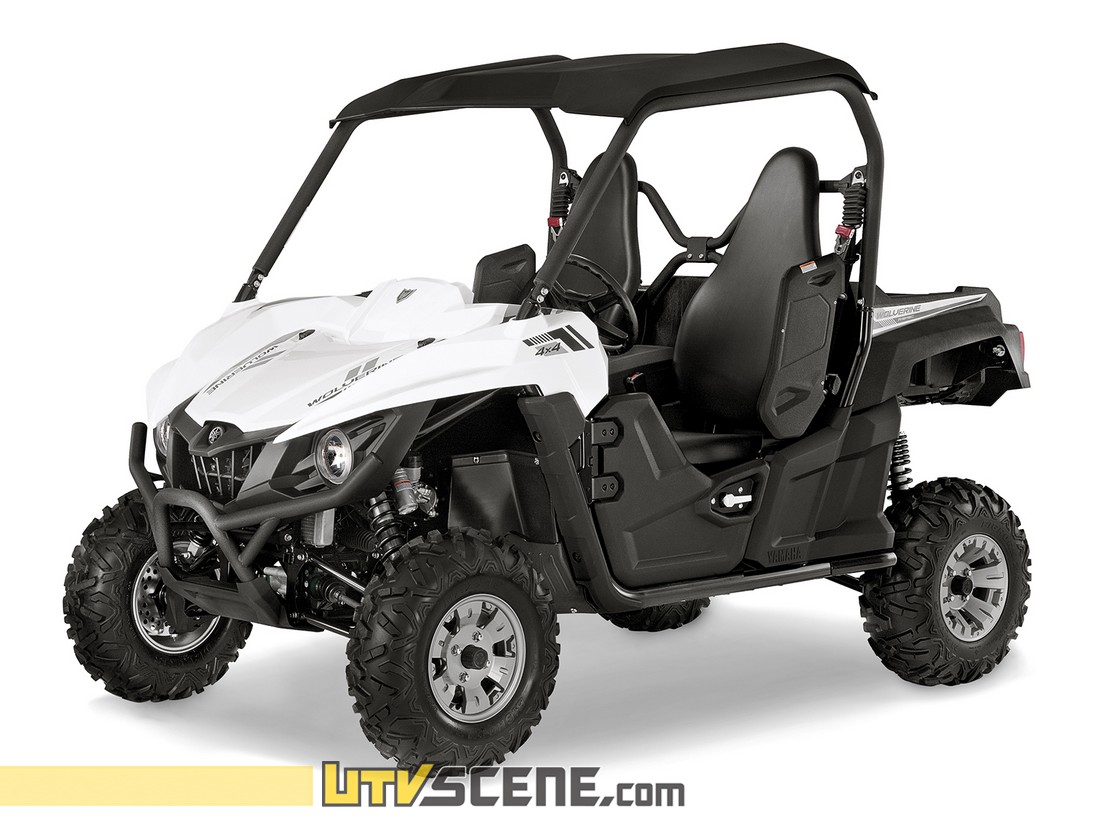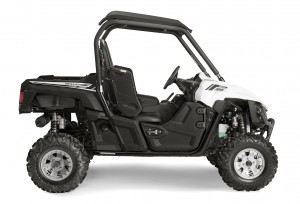 A few weeks ago, as a member of the media, I flew down to Georgia and met up with several excited Yamaha employees to take a look at their far-from-ordinary 2016 ATV/UTV line up. I have to admit I really thought we were there to see them pull the cover off of an XP 1000 killer, but no sign of a high-performance UTV just yet. I will say one of Yamaha's staff said that they have a big surprise coming in September. It's my guess that Yamaha will announce a race-worthy UTV then, so if you're a go-fast high-performance racing type of person you'll have to wait a little longer for that vehicle.
On to what was announced, if you've read my review of the new Wolverine R-Spec you already know how much I like the new Wolverine. Now there's more than one version of it. On their 60th birthday year, Yamaha now offers two new Wolverine models for 2016: The Wolverine SxS for casual trail riders, and the Wolverine R-Spec in Alpine White for serious off-road enthusiasts. The 2016 Wolverine and 2016 Wolverine R-Spec in Alpine White complement Yamaha's existing line of Wolverine R-Spec models that were introduced in January.
The idea of offering more than one Wolverine simply gives potential buyers more options. If you're looking for an entry level machine at a low price the Wolverine is available, if you want a highly-customized version that's also available in the Wolverine R-Spec in Alpine White.
If we hear of an all-new Banshee, we'll be sure to let you know, in the meantime below is more info on Yamaha's new 2016 Wolverines.
NEW 2016 WOLVERINE SxS
The all-new 2016 Wolverine is a fun, comfortable and off-road capable SxS for trail and outdoors enthusiasts. At a $10,999 MSRP, the Wolverine offers new and existing SxS customers alike a full-featured, supremely off-road capable option at a value-packed price point.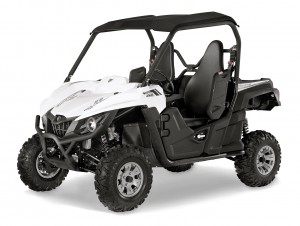 NEW 2016 WOLVERINE R-SPEC in ALPINE WHITE SxS
The new Wolverine R-Spec in Alpine White features Yamaha's Electric Power Steering (EPS), plus long-travel suspension with standard KYB piggyback shocks featuring 9.7 inches of travel in front and 10.6 inches of travel out back. With an 81.3-inch wheelbase, 11.4-inches of ground clearance and wide-arc A-arm design, Wolverines provide a superior combination of terrainability, ground clearance and handling.
All of the Yamaha Wolverine SxS models feature a new double overhead cam (DOHC), 708cc engine with optimized torque, power delivery and engine character for exciting recreational driving. The Wolverine's automotive-style cab is designed to provide maximum comfort and confidence for both driver and passenger, especially in extreme off-road environments.
The new Wolverine R-Spec in Alpine White gets cast aluminum wheels, white painted plastics and aggressive graphics for the hardcore off-road enthusiast looking for custom features. MSRP for the Alpine White is $13,499.
Click here to get my take on the 2016 Yamaha ATV Line Up and be sure to follow Yamaha at http://facebook.com/yamahamotorusa, http://twitter.com/yamahamotorusa, and https://instagram.com/yamahamotorusa 
Finally for more information on Yamaha's 2016 complete line up and more, visit www.yamahamotorsports.com
Comments
comments