2016 Yamaha Wolverine R-Spec Ride Review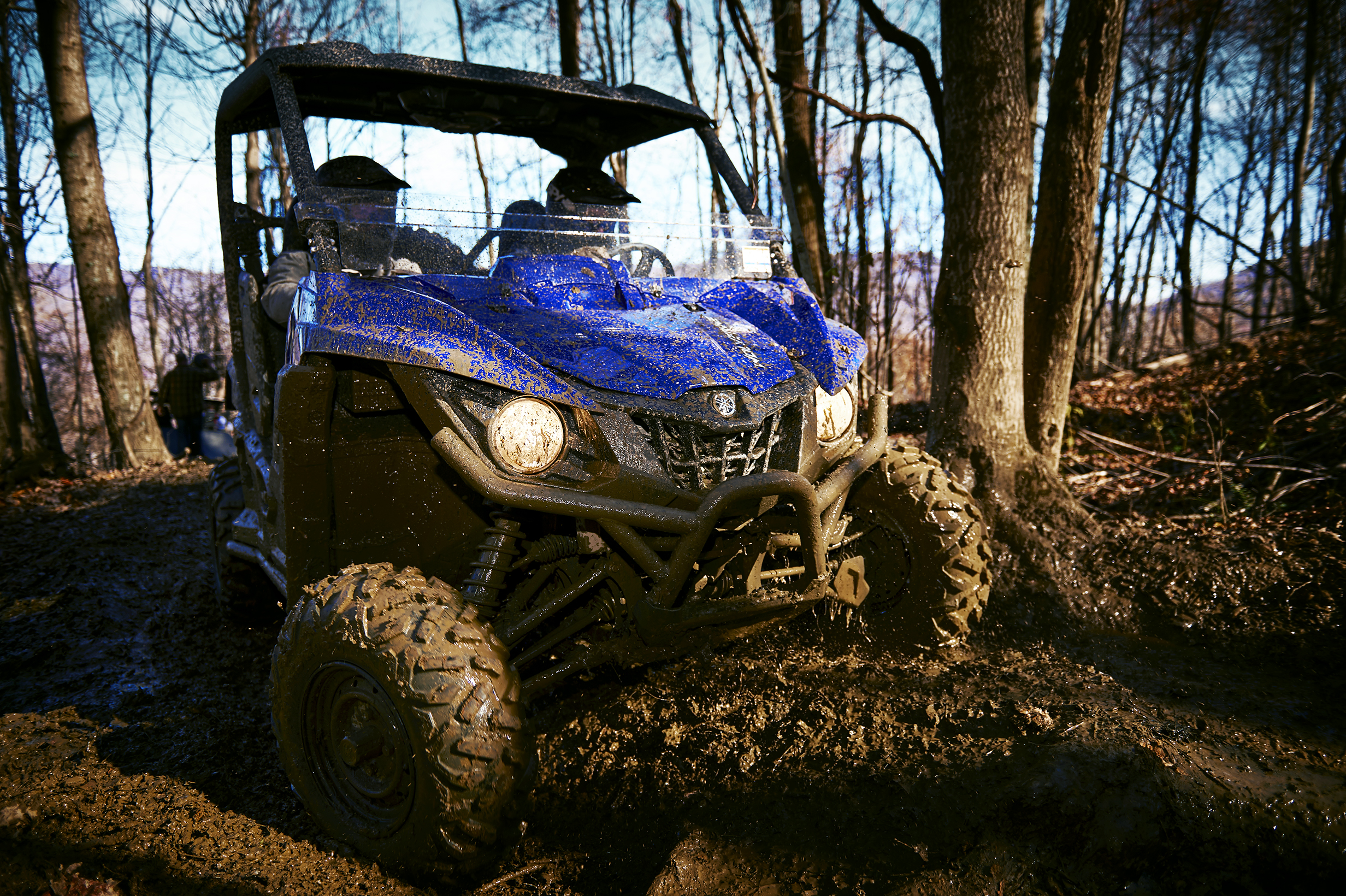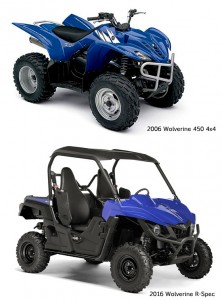 I'm all about doing more with less, I think that's why one of my all-time favorite ATVs is the machine that the 2016 Yamaha Wolverine R-Spec Side-by-Side was so appropriately named after. Yep, Old Blue, my 2006 Wolverine 450 4×4 never failed me. It was smaller, lighter and more nimble than the typical big bore ATV that most people wanted, yet in tight extreme terrain I could out-maneuver anyone on my trusty Wolverine.
The Wolverine 450 4×4 ATV was discontinued in 2010, but the name lives on in the 2016 Wolverine R-Spec Side-by-Side. Like the Wolverine ATV, the new Wolverine UTV offers outstanding handling from a nimble chassis with similar get-in-and-go ease. As you'll see in the photos the two Wolverines even share the same aggressive looks.
Looks aside, I'm sure you're more interested in how Yamaha's newest entry to the UTV scene performs. As a member of the media I got the chance to ride test it through the Great Smokey Mountains at Brimstone Recreation Area near Knoxville, TN. Brimstone was chosen since it offered just about the gnarliest terrain Yamaha could find. This doesn't sound like the place to bring a bunch of rowdy lead-footed magazine guys unless you're quite sure your vehicle can survive the beating.
The Wolverine is not a high performance sport vehicle, but it sure seems to think it is, especially in extreme terrain. I was on the second wave of the ride intro, so 14 other guys and gals got to abuse the machines the day before I took over the duty. As we traversed the first few miles of rock-infested muddy and rutted terrain, I could tell why we were at Brimstone. They wanted us to understand just how capable their new Wolverine truly is.
A turn of the key fires the Wolverine R-Spec. It's powered by a single-cylinder 708cc engine, it's fuel-injected and liquid-cooled, has a dual overhead cam and I'll admit it gets along pretty well, but it's definitely not a fire-breathing performer. After all the machine doesn't fit into the all-out sport/performance segment, instead it's more of a crossover vehicle aimed at the typical go-anywhere trail-riding explorer that expects his machine to be more versatile than his buddy's. In short, the Wolverine perfectly merges aggressive trail-riding with daily chores.
The suspension, my favorite thing about this machine, worked exceptionally well. Big beefy fully adjustable KYB piggyback shocks are used. They're preload adjustable, high/low speed compression and rebound dampening adjustable and offer 9.7 inches of travel up front and 10.6 in the rear. Fully adjustable shocks help you dial in the machine for whatever type of riding or work chores you want to do. Without making any changes I loved how well the Wolverine soaked up the pounding I gave it. Trust me, the suspension offered is truly outstanding and much better than I thought it would be. What's more, wide arc A-arms are used to increase ground clearance. In total the machine boasts 11.4 inches of ground clearance.
Speaking of ground clearance, the Wolverine's chassis is pretty clever. It's up-swept on the sides more than two inches higher than the center of the frame, this helps the machine to pass over obstacles much better than if it were a typical square frame. And while I'm talking about passing over obstacles, full-coverage steel skid plates from front-to-back and side-to-side eliminate catch points and increase the machine's ability to glide over mud, not get hung up in it.
Steel wheels (12 x 6 in the front and 12 x 8 out back) are paired with a set of specialty-built 26-inch Maxxis Bighorn 2.0 tires. Two groups of 14 hardcore test drivers couldn't puncture a tire in the rocky terrain, I thought that was pretty impressive, especially for a OEM tires. All combined the Wolverine really delivers when it comes to conquering terrain and minding its manners while doing so. The suspension is plush and provides a really comfortable ride, the 61" width helps the vehicle stay planted in the corners while its short 81-3" wheelbase allows quick maneuvering through tight places. And while you're ducking and dodging trees, you'll be happy to know that the crew at Yamaha's plant in Georgia welds a simple nerf-bar-like rear wheel protector to the frame. This crafty steel wedge does a great job of deflecting trees and stumps away from the rear tire. Why isn't this present on all UTVs?
Comments
comments