Double E Stage 3 Shock Upgrades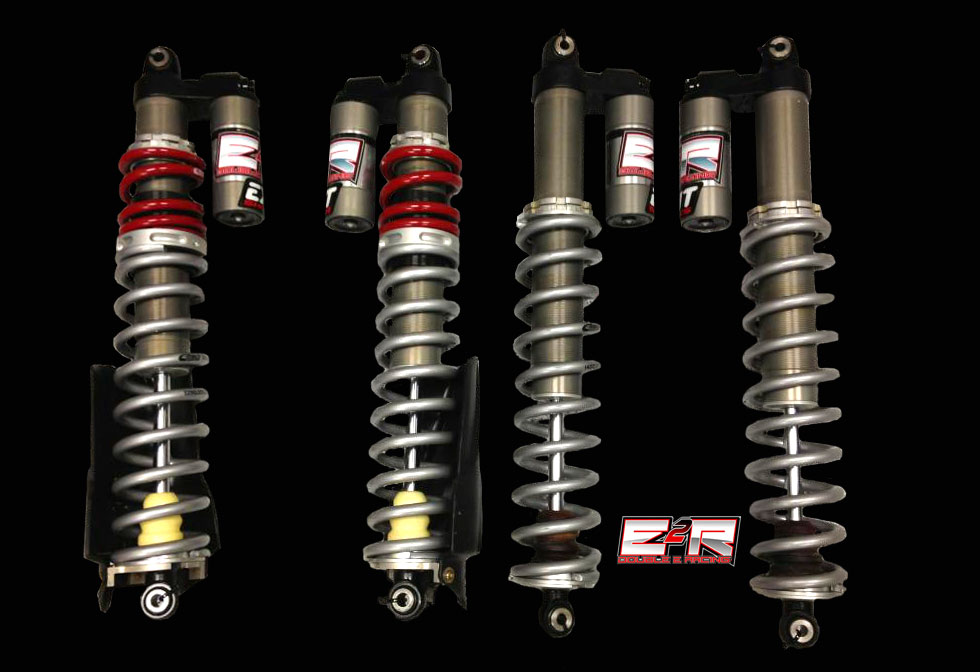 )
I recently discovered what I feel may just indeed be the best value in the UTV racing scene! Instead of buying aftermarket shocks, Double E Racing and Zbroz Racing offers a kit that allows your stock XP 900 and 1000 shocks to perform on par, if not better, than some high-priced aftermarket shocks at a fraction of the price!

Trust me this is not your ordinary shock re valve-job. It's referred to as their "Stage 3 Upgrade Kit". The kit was carefully developed by shock performance professionals Mike Hallock of EXIT Shocks and George White of Double E Racing. In addition, William Yokley and Keith Little had a lot of input for this kit, which was perfected after extensive testing about two years ago.
All you do is remove, package and send your four stock shocks to Double E or Zbroz Racing. One to two weeks later you'll be bolting on race-ready suspension that absorbs hard hits and allows your XP 900 or 1000 to handle much better than stock.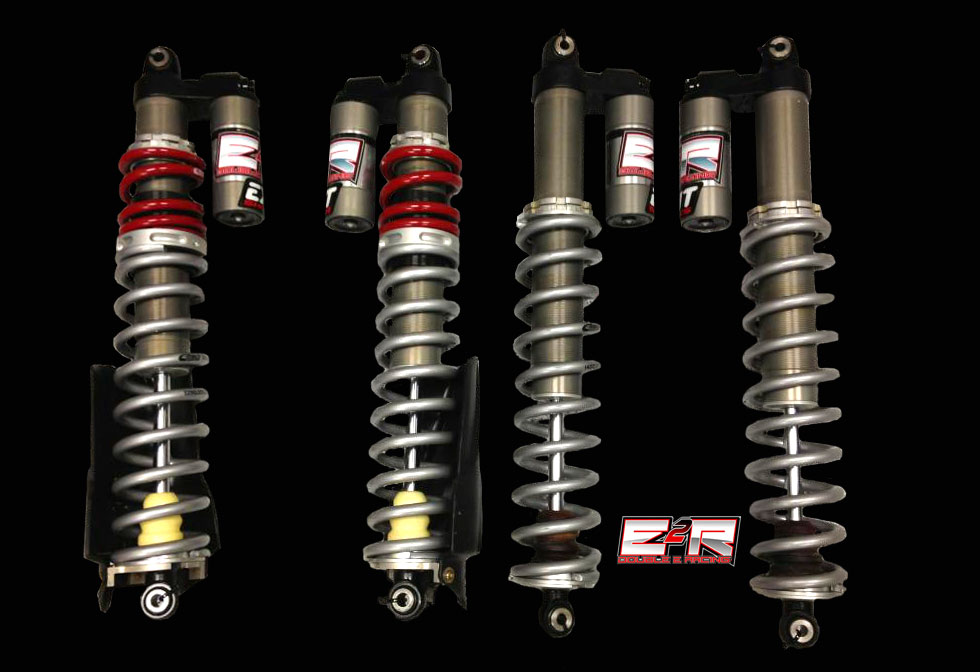 I got to try out Double E Racing's Stage 3 Kit at the last round of the 2013 UTV Rally Raid Series in Alabama. We upgraded the stock Fox shocks on my "Project GNCC Championship XP 900". I fell in love with my shocks. The machine seemed to float over rough terrain, jump landings were plush and effortless and my trusty 900 cornered better than it ever has. All in all, I was extremely impressed with how much better the shocks worked, and I'm confident you will be as well.
You can get the kit from either Zbroz Racing in Logan, UT or Double E Racing. Double E Racing in Holden, LA. Double E also offers an upgrade kit for the stock Walker Evans Shocks.
The kit will cost you $980 plus shipping and tax (if applicable).
Double E Racing (985) 507-3307
Zbroz Racing (435) 753-7774
Comments
comments