Super ATV's Heavy Duty Tie Rod Kit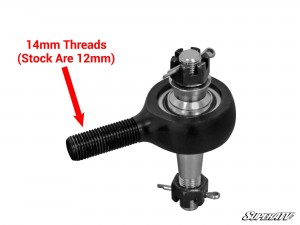 If you plan to race or you simply have a heavy right foot you'll want to consider upgrading a few critical parts. In doing so, you will not only prevent possible DNFs if you race, but you will more than likely save money in the long run. When a component gets stressed and fatigued (and trust me Side by Sides take a lot of abuse and components wear out fast) you'll end up damaging other costly parts. Anyone that's folded a front tire into the machine knows what I'm talking about, it's never a cheap little fix to get the machine back up to par.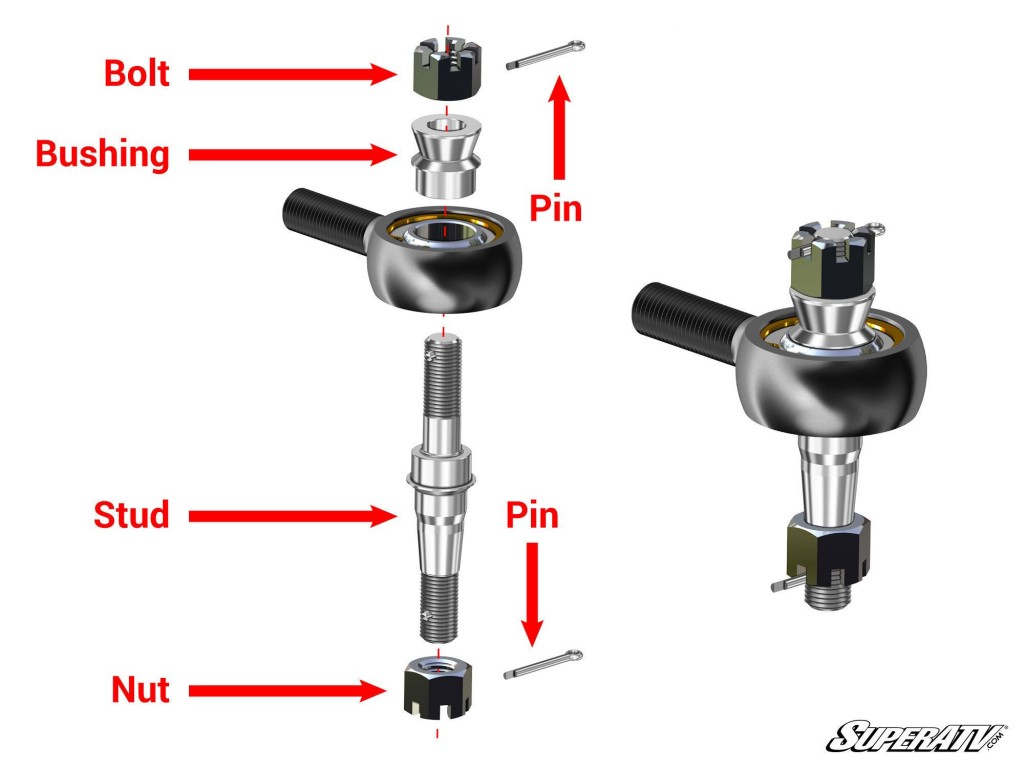 It's a war, between machine and the elements and we plan to win with our collection of upgrades. This one is all about improving the steering of the machine. Before we even think about beefing up the steering box or adding a 2:1 Hess Motorsports Quickener (which is on our wish list for sure), we swapped out the wimpy stock tie rods with Super ATV's Heavy Duty ones.
First and foremost the size of Super ATV's tie rods are increased from 12mm to 14mm, as are the high strength 4120 Chromoly tie rod ends. What is most impressive however is Super ATV's warranty. The $150 kit comes with a lifetime warranty. Bend or break one and they will send you a replacement for free!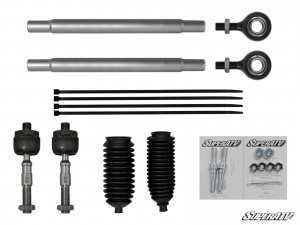 We had no issues swapping them out and neither will you. Check out our little video above to get an idea of what the job entails. We also upgraded to Super ATV A-Arms and Rhino 2.0 axles front and rear. Combine these upgrades with our Double E Racing shocks, Garage Product Bushings and Keller Ball Joints and we have a solid platform that should handle the big motor mods that were made to the machine.
So far we're very impressed with the quality and hard-to-believe warranty that come with Super ATV products. Our new tie rods are way better than the stock ones, affordable and guaranteed for a lifetime! Click over to superatv.com to learn more and order a set for yourself.
Comments
comments