Arctic Cat Wildcat 1000i H.O Ride Review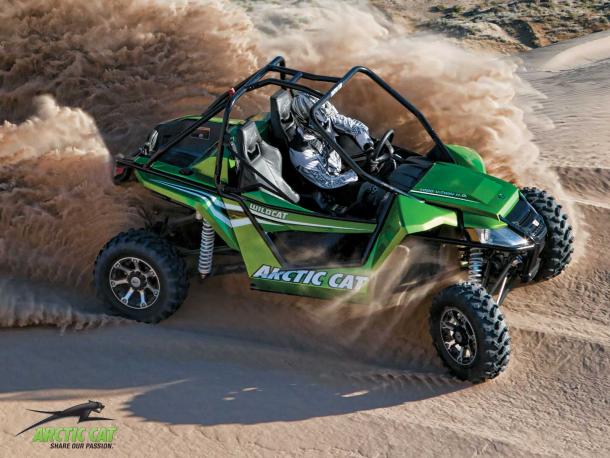 Verdict
I know many of you scrolled down the page to get to this part of the article. This is what we've all been waiting for. The bottom line is that Arctic Cat has developed a truly game-changing vehicle. Right out of the box, the Wildcat delivers unparalleled suspension and handling that allows you to effortlessly hammer through rough, whooped-out terrain. Most race cars I've been in can't hold a candle to the way the Wildcat performs through whoops and g-outs. If you are a West Coast rider/racer, you need to take a serious look at the Wildcat. It would take very little effort and money to turn this vehicle into a race-winning-machine.
However, and yes, there's always a flip side, if you're only going to ride/race on the East Coast, this might not be the vehicle for you. I say "might", because this is only an educated guess. The extra length and large turning radius could cause problems in the tighter trails found in the deep woods of the East Coast. I'm also unsure of how well the suspension will perform over East Coast terrain, but one thing is for sure, you have shocks that are tunable enough to get them to your exact preference. I don't think the suspension will be an issue for anyone, regardless of which side of the country you live on. a 10 out of 10.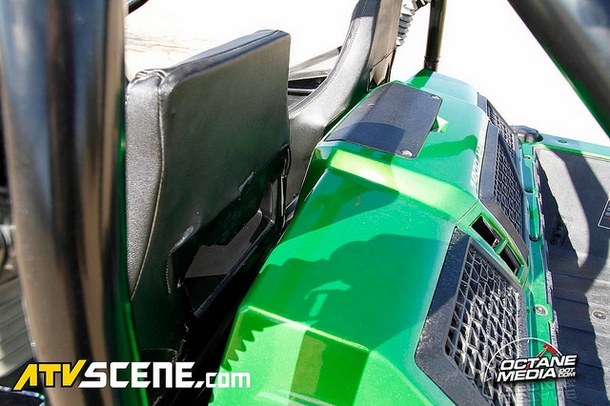 Suspension – best in the industry, period. Engine – needs some aftermarket love to bring it up to par with the RZR-XP. There's no doubt that a little tender loving care will bring this beast to life. Once the engine is brought up to par with the suspension, this vehicle could be unstoppable.
I hope that answers all of your questions, if not, post your questions in the comments below and I'll do my best to get them answered as quickly as possible.
Arctic Cat is taking the Wildcat on a national tour. You will get your chance to get some seat time in it yourself by checking out your closest ride location. If you're interested in a high performance sport UTV, you definitely need to consider the Wildcat. Take a look at the "Tour Schedule" on the right side of the page to find the nearest location – http://www.arctic-cat.com/sidexside/model/view/WILDCAT.
Comments
comments