Arctic Cat Wildcat 1000i H.O Ride Review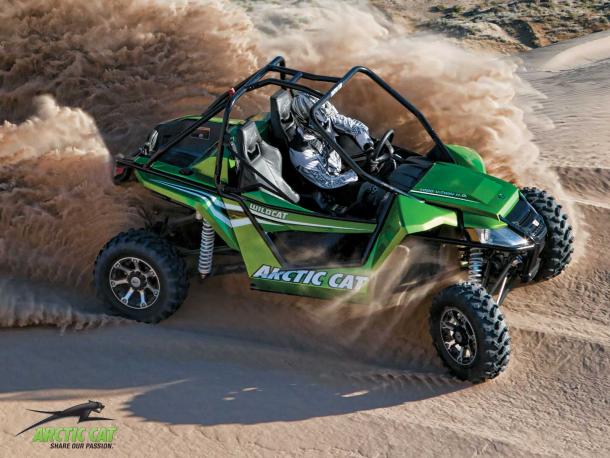 First Viewing
After finally laying eyes on the Wildcat in person, a few things were apparent…
Beautiful paint – this thing is really a looker. The green machines (available in green or black) have a deep metallic flake mixed into the paint. It gives the machine a very unique look that I like very much.
Beefy chassis – the majority of the Wildcat's chassis is 1.75" HSLA (High Strength, Low Alloy). I was impressed with the design and layout of the chassis.
Great looking seats – I have seen photos of the seats, but seeing them up close, I was surprised with how well they were built. The material in the sitting area is also a little "grippy", which keeps you firmly planted in the seat.
Tie rod location – the steering box is located in front of the spindle pivot, and the tie rods connect to the front of the spindle, rather than the rear of the spindle common on other UTVs. There are some performance benefits to this approach, but I also see it as a liability due to the tie rod being the point of first impact if the vehicle hits a tree or other obstacle in the right location.
Long – the photos don't do this thing justice. It's a very long machine. No doubt this extra length will be very helpful through the rough desert terrain.
Comments
comments