Yamaha YXZ1000R Ride Review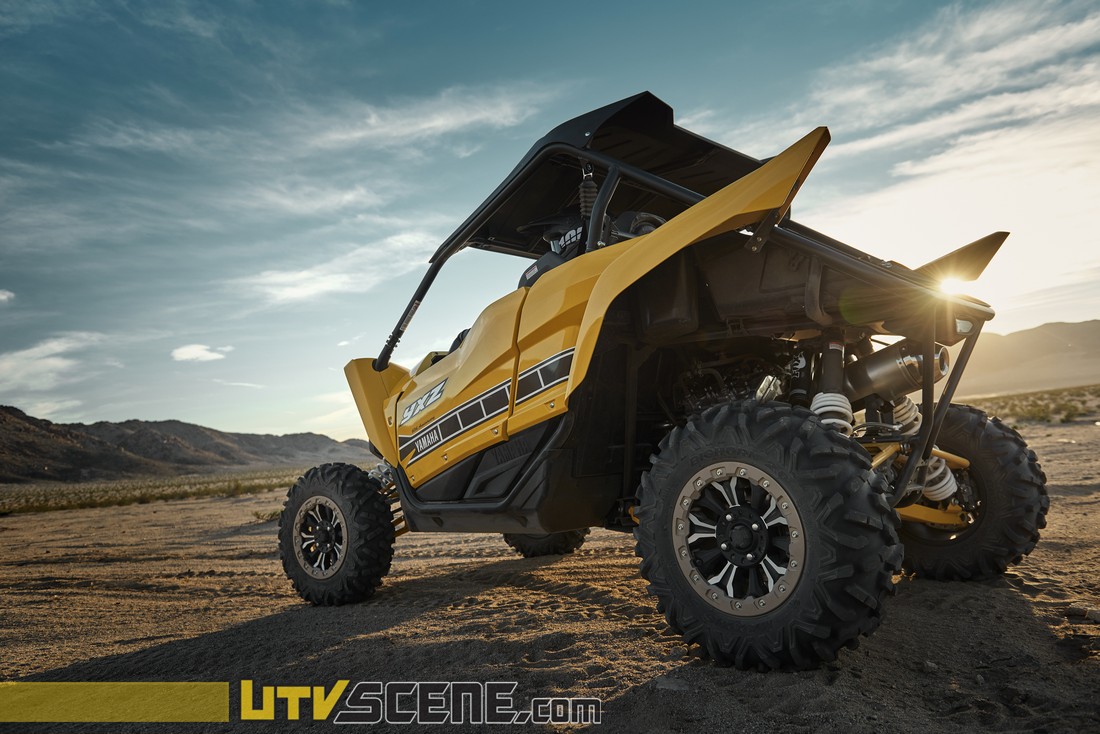 photos by Adam Campbell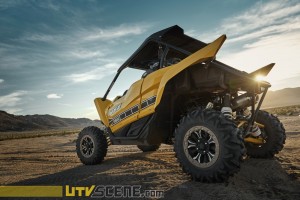 Being invited to ride test Yamaha's almighty YXZ1000R felt more like winning a contest than doing my job. It's the hottest machine in our industry bar none. Dealers have ordered as many units as they're allowed, customers have driven across the country to get theirs and just about everyone, both inside and out of the ATV / UTV industry, has been dying to drive one. I must be living right because I was selected as one of twenty lucky members of the media to do just that.
After a short drive from Yuma, Arizona we arrived at Gordon Wells Sand Dunes, located at the south end of Imperial Sand Dunes in Southern California. Sorry east coast woods riders and mudders this ride was all about the vast desert and mountains made of sand. This would be an ideal place to see how well the YXZ can stretch its legs.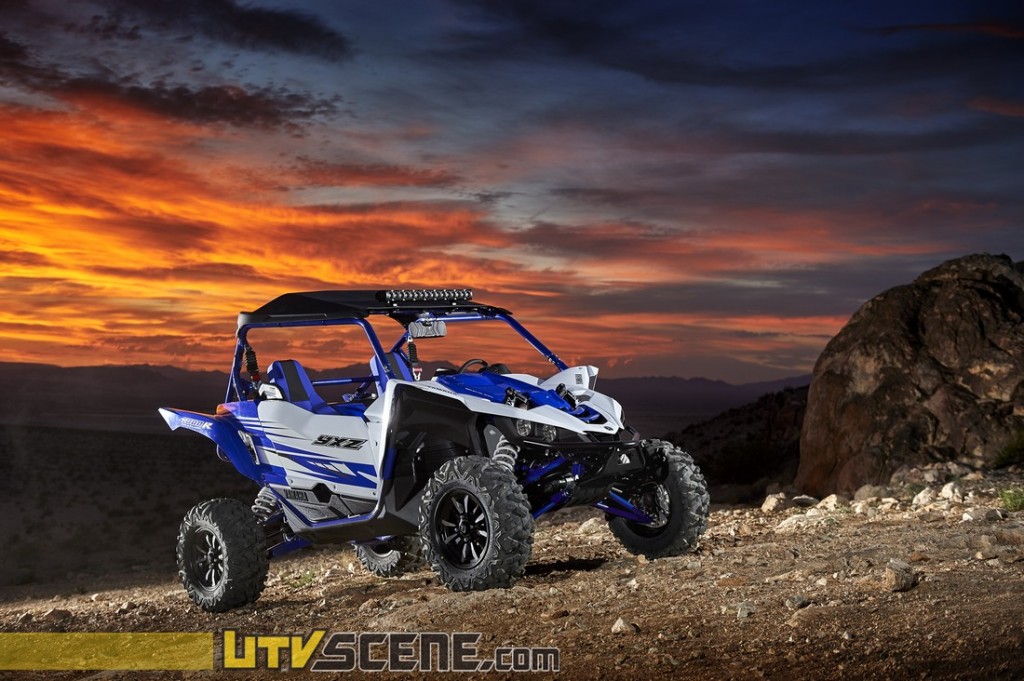 I was eager to fire it up and start picking off gears, but first I got acclimated in the cockpit and I have to admit I felt as if I was a seasoned jet pilot readying for take-off. Walking up to and getting in this mean-looking off road vehicle truly gives you that kind of feeling. I moved my seat back a notch to a perfect spot for my 5′-10" height. Good thing for tall riders as a few additional notches were left. What's more is the YXZ has perfectly angled outside-foot platforms and plenty of foot-room. Next I moved the wheel down. Already I was liking my surroundings a lot. The steering wheel felt good, no flimsy plastic feel here, it's made of sturdy steel with a soft grip over-mold. Pull the lower-mount lever and the whole console moves up and down about a half of a foot, even Shaquille O'neal would fit fine in the YXZ cab.
Next I pulled down the three-point seat belt and got snuggled into the plush cut-and-stitch high-back seat. It was then that I started to appreciate the details that went into this long awaited machine, and this feeling continued throughout the day. Let me tell you the YXZ grows on you! The more you're in it, especially driving it, the more you flat out love it!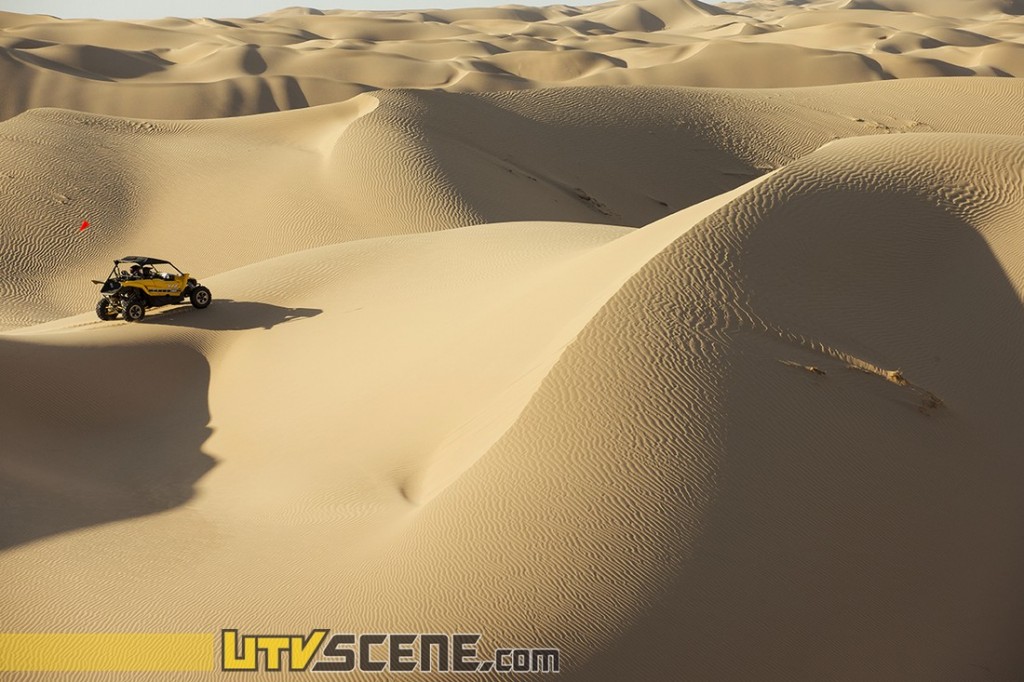 My left foot engaged the hydraulic easy-to-push clutch pedal while I gave the key a twist. The sound I was greeted with wasn't quite what I was expecting. The Initial noise resembles that of a diesel tractor. It was the slight rumble of gear noise that I was hearing coming from the heavy-duty direct-drive transmission, which sits directly between the two seats separate from the engine as to keep weight low and centered. Mind you, it wasn't an annoying sound, and only present when in neutral at start-up and idle. A quick punch with my right foot and there's no doubt the industry's only triple cylinder 12-valve, DOHC, liquid cooled 998cc engine no longer resembles that of a diesel tractor.
When revved the sound coming from the sexy three-into-one high-volume exhaust is sharp, crisp and screams performance. The stainless steel exhaust system features identically sized pipes that have been perfectly tuned for maximum power output yet still meets EPA/CARB regulations. So other than at idle the sound coming from the YXZ is more of a highly tuned sports car, and under load, the YXZ sounds bad-to-the-bone, especially during shifts that happen near redline where the sound is more like my favorite car, the Nissan GTR.
There's much more to this review. This is just page 1. Click to page 2 below…
Comments
comments