Racing the Yamaha YXZ1000R with No Brakes for 4 Hours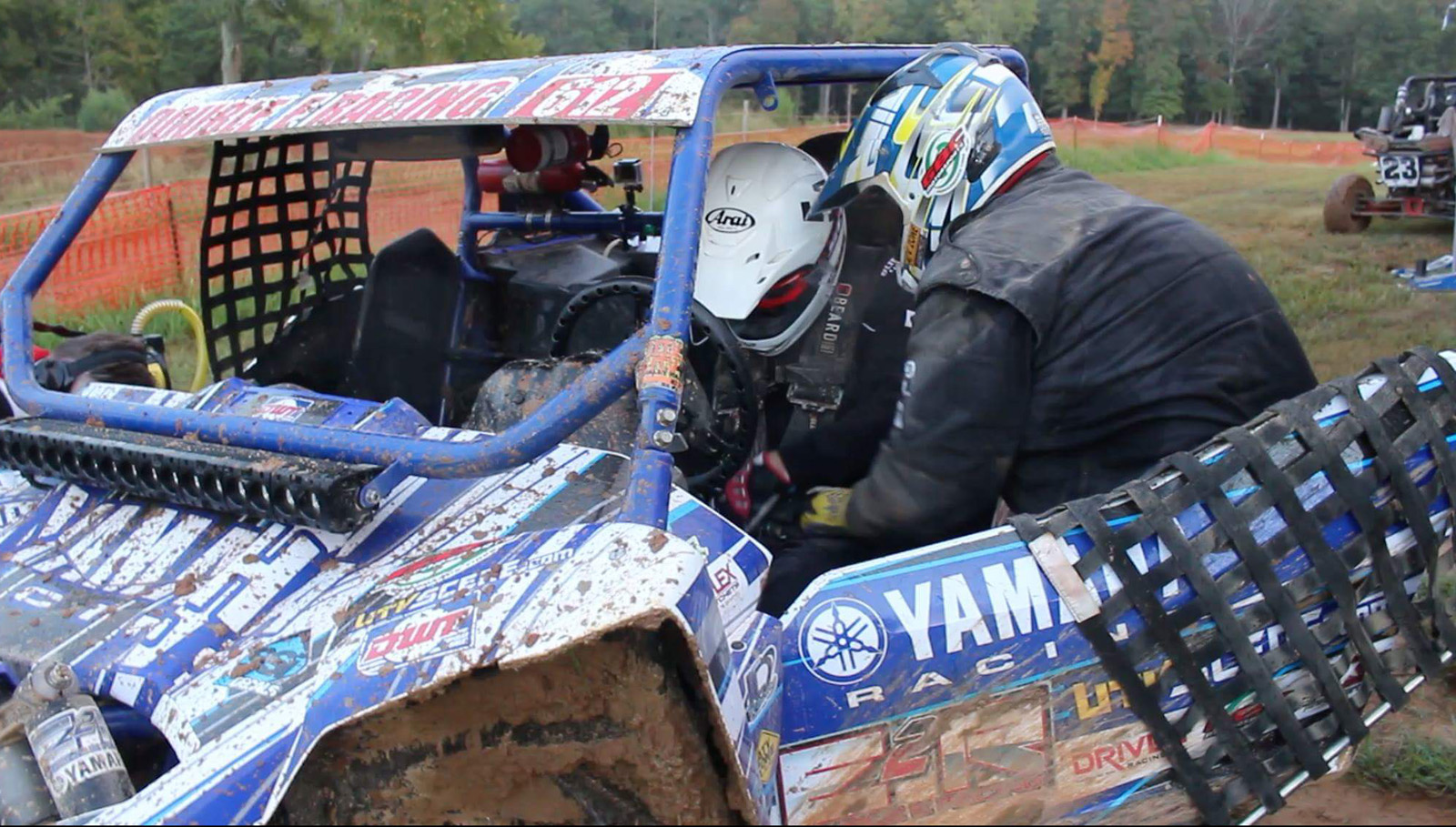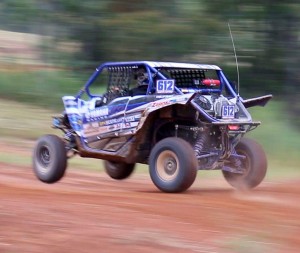 Round five of the 2016 UTV Rally Raid (UTVRR) Series was back in Tuscumbia, AL at the Hawk Pride off-road Park. As I've stated in past race reports, this park is top notch and well worth the visit, even if you would just like to trail ride. This round was originally scheduled for the Highlifter Park in Shreveport, LA, but it was relocated to Hawk Pride. That turned out to be a good thing because this round featured absolutely perfect racing conditions. Mother Nature provided some rain earlier Saturday morning, before daylight. This allowed the woods sections to get damp and the park staff did an excellent job of watering the short course. It was extremely nice not having to deal with dust for a change.
Round five also brought some really bad news to the UTV Rally Raid family. One of our own, Rodney "Kappy" Ristau passed away the Sunday before the race. Kappy passed away after long battle with cancer. He loved racing and his never give up attitude is something that I will forever remember. Even in his condition, he drove the car at round four. Kappy was an amazing guy, a great man and someone I truly admired and called a friend. It was a sad day around the pits not having him and I know I speak for everyone at UTV Rally Raid when I say he will be forever missed. His team, Team TSR with Ross Harrison as the second member of that team, is also leading the Pro Stock class at UTV Rally Raid with their Yamaha YXZ1000R.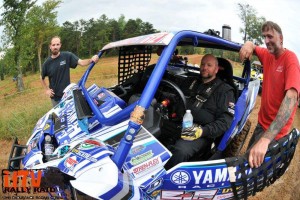 During our summer break we did more testing on our Yamaha YXZ and tried to get more seat time in the car. Going into this round we felt more confident than ever. We already had the car working well, but the two month break allowed us to get the car even better. We made more suspension adjustments, added a Hess Motorsports heavy flywheel (full report to come in a future article), and added steel braided break lines. We also had a chance to fully go through the car. Since we were 14 points behind Team TSR going into this round, we knew we needed to be on top of our game.
As always, our Yamaha/UTV Scene/Double E Racing entry started off with me behind the wheel while Keith Little waited for the second half of the race for his turn. At the start, I was lined up with Hubert "The Redneck" Rowland from Travis Pastrana's Nitro Circus. Hubert was lined up to my inside and actually got the jump on me, but he pushed out a little in the first turn. That allowed me to undercut him and our stock motor YXZ out-powered his Polaris to the second turn and off I went. It was so nice to have clear dust-free vision for a change. I took advantage of the clear track ahead, enjoying how well the car felt. We were dialed in and everything felt perfect. The changes we made were working better than I thought, the car felt amazing and I was setting a fantastic pace. It's pretty rewarding to realize that we were able to make the car even better with just a few simple little tweaks.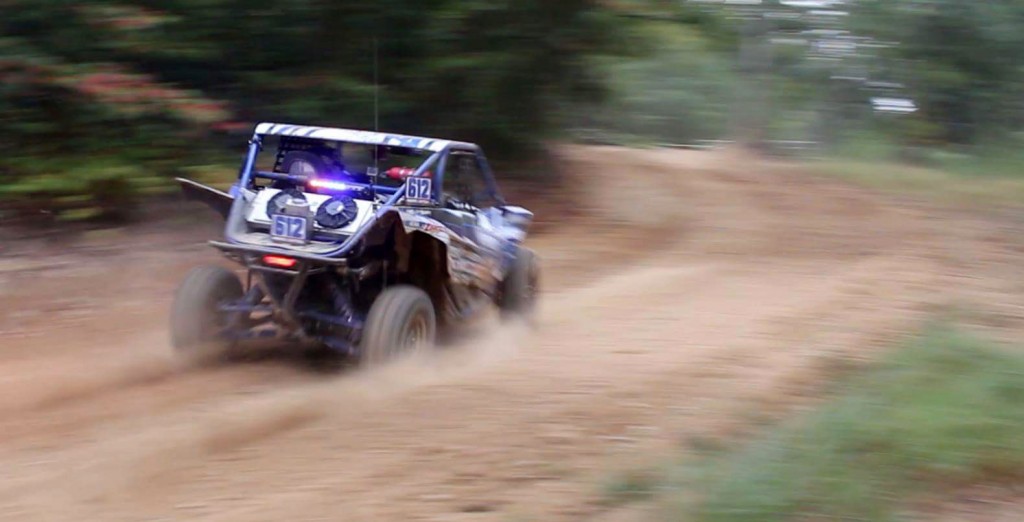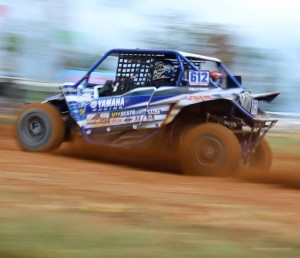 I was in the lead at the end of the first lap. With clear track ahead I started the second lap on a mission, I wanted to push the car even more and try to build on our lead by logging a really good lap time. I definitely felt fast and Anthony Rick (our Crew Chief) radioed in and confirmed that we were quickly adding to our lead. Approximately half way through that really fun second lap our bad luck gremlin, that we can't seem to shake, caught up to us. I was going down a fast downhill section, when I went to brake my pedal went to the floor. Being an experienced driver, there was no panic, I simply pumped the pedal a second time and got enough brake to slow me down to make the turn; probably a little faster than I wanted, but I made it. Of course, I slowed down a bit after this to see if that was a one-time glitch or something that was going to reoccur. Unfortunately, it was a reoccurring problem that we were going to have to deal with for the four hour race. My first thought was, I just put these brake lines on and maybe I left something loose or I had a leak. I quickly radioed in to tell Anthony that I didn't have brakes and to have an 8mm wrench ready to check the break bleeders. When I pulled in, he and Keith were on the ball. Keith looked over the car to see if he could see any leaks and Anthony quickly bleed all four brakes to make sure there was no air in the lines. I got some pedal back, but nothing like it should have been.
Since we were leading and we needed to make up championship points, we didn't want to stay in the pits any longer than we had to. I went back out and I seemed to get a little brake back as long as I double pumped every time I needed them. Unfortunately, that only lasted a couple of miles, but thank the good Lord above, since the YXZ is a manual transmission, I was able to downshift and use the motor to brake. Of course, I couldn't carry as much speed this way, but it didn't slow me completely down, at least we didn't have to throw in the towel, like I would have had to do if we were racing our old Polaris.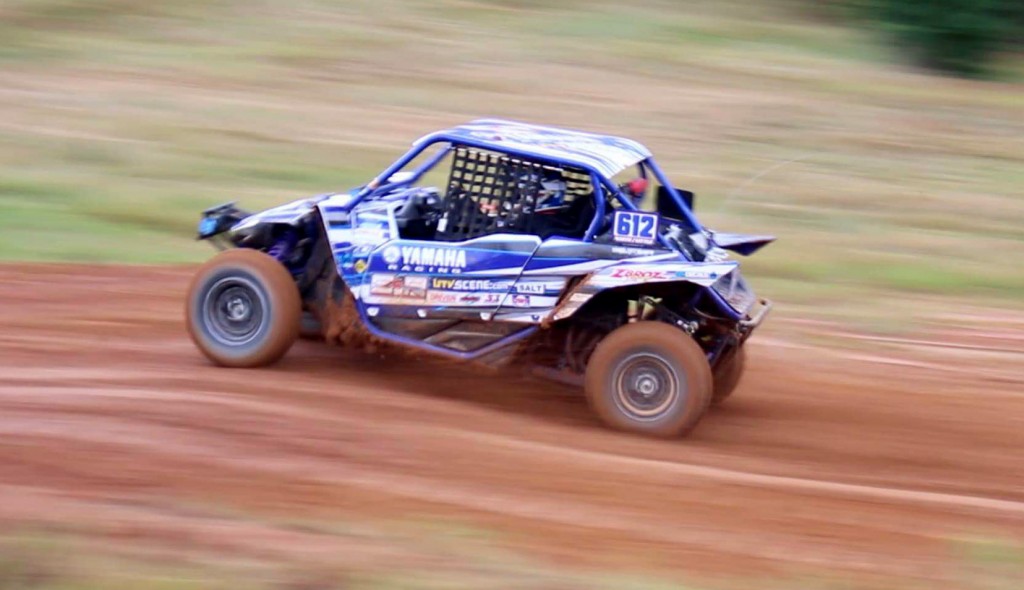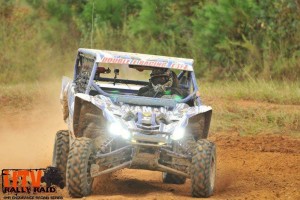 I pretty much lost all brakes about half way through that third lap. I then radioed in and told Anthony I had no brakes whatsoever and suggested we take the time to see if we could find the problem. When I came in that lap, there were several other teams jumping in to try to help Anthony and Keith find the problem (this is something I love about UTV Rally Raid – everyone helps one another as if they were family. After a few minutes someone noticed the front driver's side axle carter key had been sheared off by the axle nut. As bad as our luck has been, we were extremely fortunate that the nut didn't come all the way off. How it backed off is still a mystery because after Anthony prepped the car, I personally checked those axle nuts and they were tight. Plus we Lock-Tite everything in the front end and the Lock-Tite was visible on the threads, not to mention the carter key was sheared. It is a mystery that will likely never be solved. Long story short, since the nut backed off it cause the rotor and caliber to bend, and this friction created heat, thus boiling the brake fluid.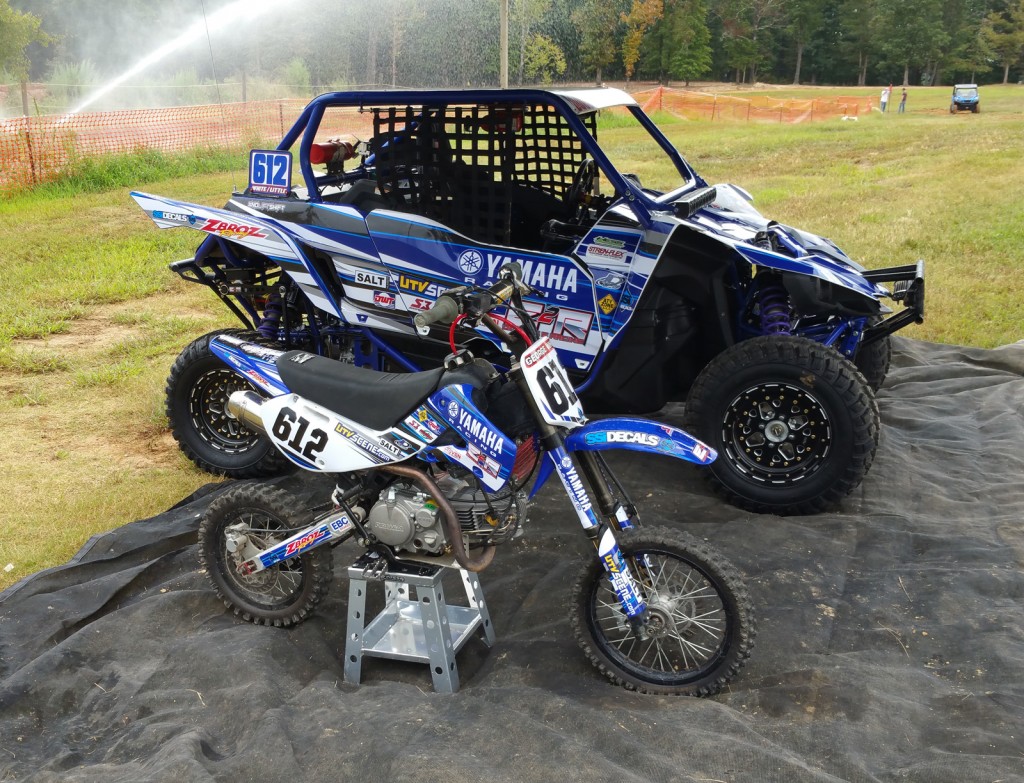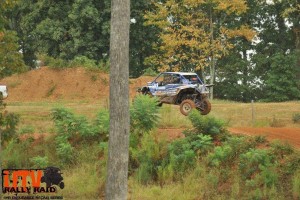 They got everything tightened back up and we decided finish the race like it was. We had already lost enough time in the pits to put us down a lap, so we didn't want to lose any more time. I went back out and drove it as fast as I could without brakes for until it was time to fuel up. Once I came in for fuel, Keith and I switched. I'm not sure what it is with him and this YXZ, but he has taken to it like a duck takes to water. Without brakes and at night, he set the fourth fastest time of the race and got us back to within less than a minute of a podium finish! Please re-read that sentence. It seems impossible, but that's what happened. We ended up finishing fourth on a night that could have completely put us out of the point's championship. We also caught a break with Team TSR having issues as well. So, with three races remaining we are in second place and a mere ten points down.
I've been so disappointed that with all the hard work that Anthony and I put in on this car, we keep having these gremlins. Everything up to this point, has been self-inflicted, but this one was a little hard to swallow. We feel this is the third race in a row that we should have won. Saying that, everyone involved with our team is remaining extremely positive, and we're still in the hunt to drive the YXZ to its first cross country racing championship. Keith and I talked this past week and both of us have been around racing long enough to know the bad luck will eventually end. And when it does, look out!
It goes without saying, we couldn't do it if it weren't for our sponsors. Thank you for believing in us and making his happen: Yamaha Motor Corp., UTV Scene.com, Double E Racing, GBC Motorsports, DWT Wheels, Driven Racing Oils, Zbroz Racing, S3 Powersports, ATV Zone, Hess Motorsports, Salt Number, Custom Metal Works, JC Racing and Nstyle Designs.
Comments
comments