Introducing the UTV Rally Raid Series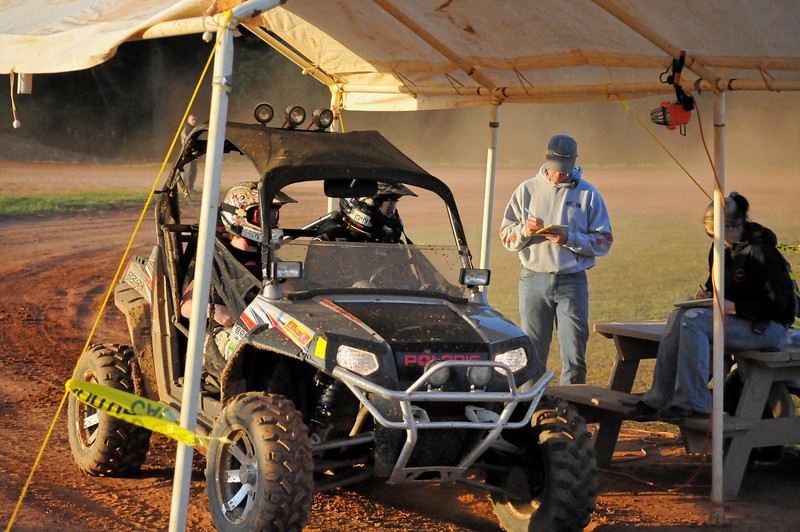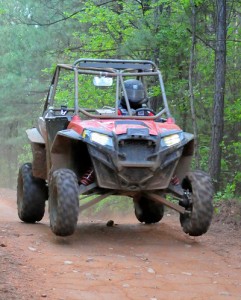 Yeah, I'm that guy who is known as the "skeptic" in my group of friends. It's either a good trait or a bad trait, depending on how you view the half empty glass. Either way, I always look for proof to claims such as "it's the most fun you can have on four wheels" and "it's the perfect course for a UTV race".
Unfortunately, there's no way to obtain proof of such claims other than participate for yourself, and after the April 16th race of the UTV Rally Raid series, all I can say is they were completely wrong in their claims. Well, maybe not completely wrong, but at least completely understated. I don't blame you if you chose not to believe what you're about to read. Heck, I wouldn't even believe it if I were you. I have been racing on four wheels and two for almost 20 years and I can say without a doubt that the UTV Rally Raid series is the most fun I have ever had in the dirt. The only way you'll truly know for yourself is to line up on the starting line for the next UTVRR race.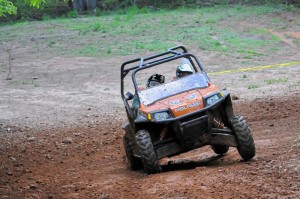 There are a few things that make this course and series great:
— Held at Durhamtown Plantation in Union Point, GA
— 15' wide in most places
— Hard pack, flat dirt (tacky red clay)
— Clean course (no downed trees, rocks, or other hazards)
— Fast – very fast
— Four hours behind the wheel
— Night racing – bring plenty of lights
— Camaraderie – the UTV crowd is a great bunch of people. It reminds me very much of the quad racing scene.
Unfortunately, after lap seven, my new RZR-XP was out with three broken rear wheel studs, but not before setting the fastest lap time in the Ironman Unlimited class. I'll be back for the next race and ready for a better showing. In the meantime, I'll spend my time trying to explain to the doubters out there, just how much fun this series really is.
For more information on the UTV Rally Raid series, check out http://www.southeastsxs.com/cmps_index.php?pageid=Racing
Brit Mansell's race sponsors:
Polaris
Wide Open Design
DragonFire Racing
Octane Media
Maxxis
Comments
comments