GBC Motorsports Opens 2014 Dirt Series with Seven Class Wins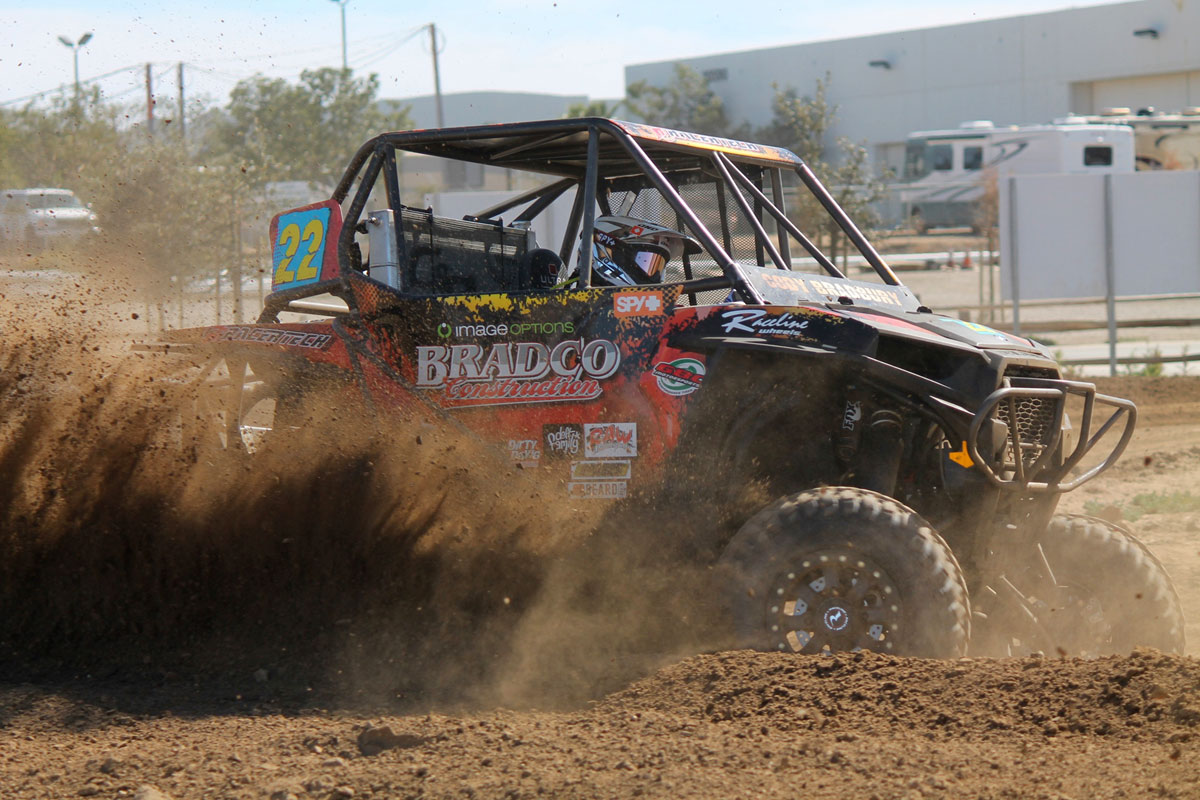 The 2014 Dirt Series season is underway, with the opening round taking place at Lake Elsinore Motorsports Park this past weekend. GBC Motorsports racers were out in full force and put on quite the show, notching seven ATV and UTV class wins aboard GBC Motorsports tires.
The Kanati Mongrels have taken the world of UTV racing by storm over the last two years and the results of the opening round of the Dirt Series proved that 2014 would be another good year for GBC racers.
Leading the way for GBC drivers in the UTV races was Cody Bradbury, who raced to victory in the UTV 1000/Unlimited class. Longtime GBC racer Tommy Scranton finished sixth in the stacked field and Justin Dawes followed in seventh.
Bryan Carr of Carr One Fabrication represented GBC well, winning the UTV Prod 900 class on a set of Kanati Mongrels.
Carr's teammates Dan Worley, Mike Lewis and Mike Patridge finished third, fourth and ninth, respectively. Kayla Smith made her return to racing in her new Polaris rig and finished seventh, while GBC newcomer Corbin Leaverton finished fifth.
Tom and James Gorman headed up the UTV Prod 850 class with first and second place finishes aboard their GBC Mongrels. Finally, Steve Bucaro won the Stadium Lites race aboard his GBC Dirt Devils.
GBC Motorsports racers will continue their 2014 Dirt Series campaigns March 22-23 at Milestone MX in Riverside, California. Visit www.GBCMotorsports.com for more information on GBC's full line of ATV and UTV tires. Follow us on Facebook, Twitter and Instagram for the latest product and racing updates.
Dan Worley, GBC Dirt Devils, GNC Motorsports, James Gorman, Kanati Mongrels, Mike Lewis, Steve Bucaro
Comments
comments