Big Race Weekend Across the Country for RZR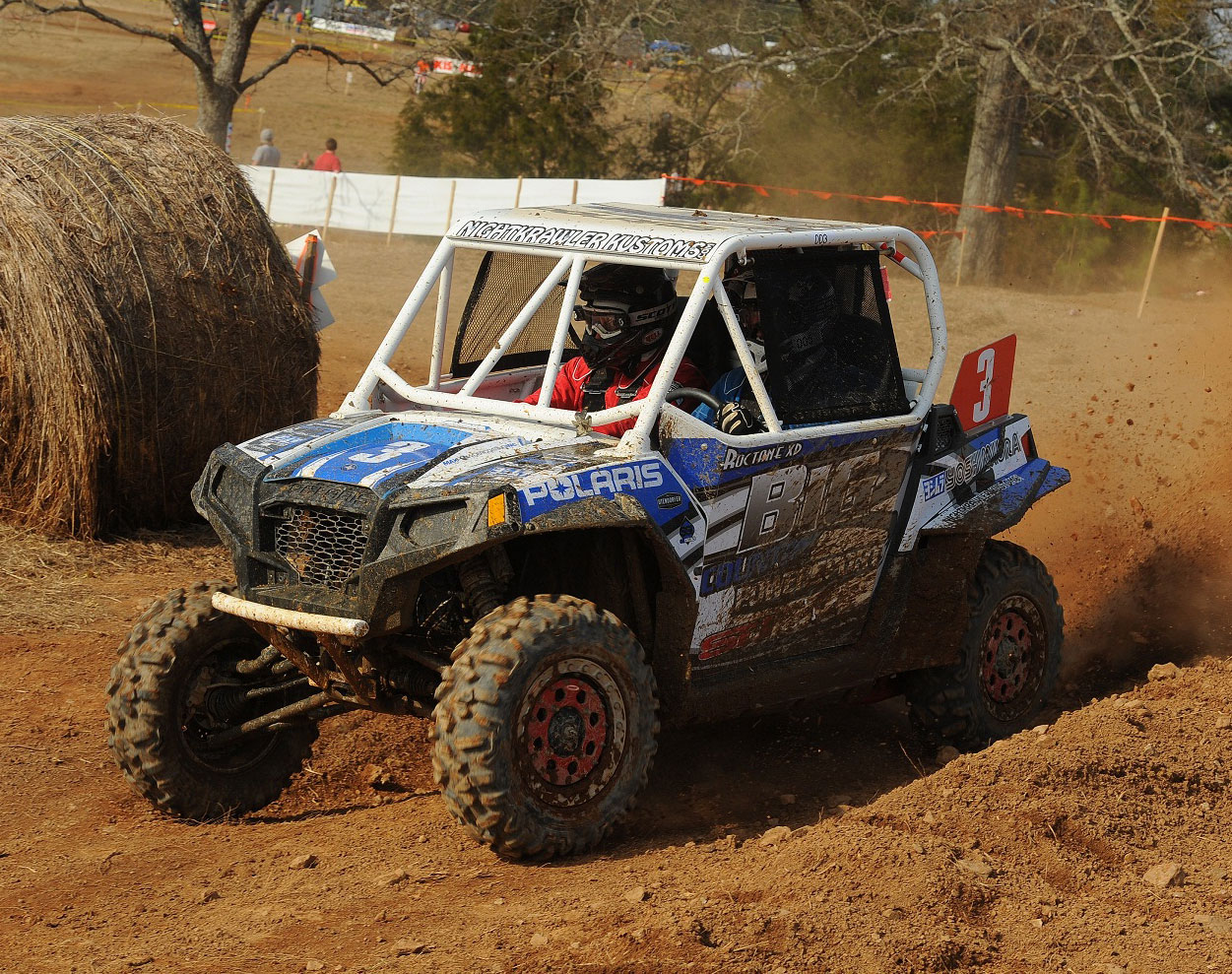 This past weekend, Polaris Factory Racers were all over the country. From Best in the Desert's The Mint 400, to WORCS Round 3, to the first side-by-side race in GNCC, RZRs were taking checkered flags.
The Mint 400 is the oldest, roughest, most spectacular off-road race in North America and has attracted thousands of racers and celebrities who have tried to master the harsh Nevada desert. This year, Polaris, once again, sponsored the race and had one of their sponsored teams take top honors in the Pro Class, Jagged X's Brandon Scheuler and Blake Van De Loo, in the No. 1919 RZR 4 900. Despite their terrible draw of the 28th starting position, Scheuler would steer the No. 1919 to the victory for his first Mint win, fourth BITD win in a row and second this season.
Also out west, WORCS Round 3, in Lake Havasu City, Ariz., saw Polaris Factory Racers take over the podium with Guthrie Racing's Mitch Guthrie Jr. taking the win. Beau Baron would take second and Ryan Piplic third. All three raced RZR XP 1000s.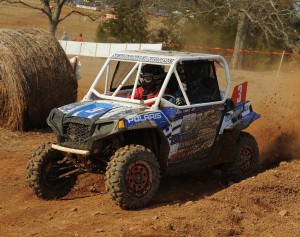 For the opening round of side-by-side racing in GNCC's The General, in Washington, Ga., new Polaris Factory Racer John Yokley took the checkered flag in his Big Country Powersports RZR 900. Scott Kiger of Coastal Racing not only participated in The Mint but flew to Georgia to run The General and finished fifth. On the ATV side, off his third place finish at GNCC Round 1, Rick Cecco would get another third on his Scrambler XP 850.
The next GNCC Race is Steele Creek in Morganton, NC (ATV Only), March 29-30; the next WORCS race is April 11-13, in Utah; and the next BITD race is the Silver State, May 2-3.
Jagged X is sponsored by Polaris, Walker Evans Racing, Varta Powersports, Muzzy's Performance, Factory UTV,OMF Performance, Pure Polaris Lubricants, Tire Blocks, Simpson Safety, CR Designs, Cutting Edge  MFG, Mountain States Contracting, Vision X Lighting systems, Summers Brothers and UTV Underground.
Mitch Guthrie Jr. is sponsored by Polaris, Walker Evans Racing, Muzzys, Magnum Off Road, Nelson&Nelson Racing, Maxxis, Tireballs, Superatv, Factory UTV, Proarmor and UTVunderground.com.
Beau Baron is sponsored by Polaris, HOLZ, Maxxis/H&M Motorsports, Sparks, Walker Evans, Dwt, Tire Blocks, Shoei, Eks brand goggles and atvriders.com.
Ryan Piplic is sponsored by Polaris, Cognito Motorsports, Maxxis tires, Fox shocks, Sparks racing, Method wheels, Tire blocks, Beard seats, Dragonfire and Anti gravity batteries.
John Yokley is sponsored by Polaris, Big Country Powersports, Yoshimura, STI, Night Krawler Kustoms, Hot Cams, OMF, Yokley Racing and Coastal Racing.
Cecco Racing is sponsored by Polaris, Pure Polaris, Coldcock Whiskey, Maxxis, Big Gun, DBP Perfomance, Moose Offroad, Keizer, Custom Axis, Powermadd, Rox Speedfx, Fasstco, DP Brakes, Spider, PNP Supplements, Riccochet, SuperATV, KN Engineering, Bike Trikes and Quads, STM Powersports, ATV Fourplay, All Balls, Zdobinski Allstate Insurance, Tire Balls and Vanilla Gorrilla.
Comments
comments