UTV Scene Focuses on 2016 UTV Rally Raid Title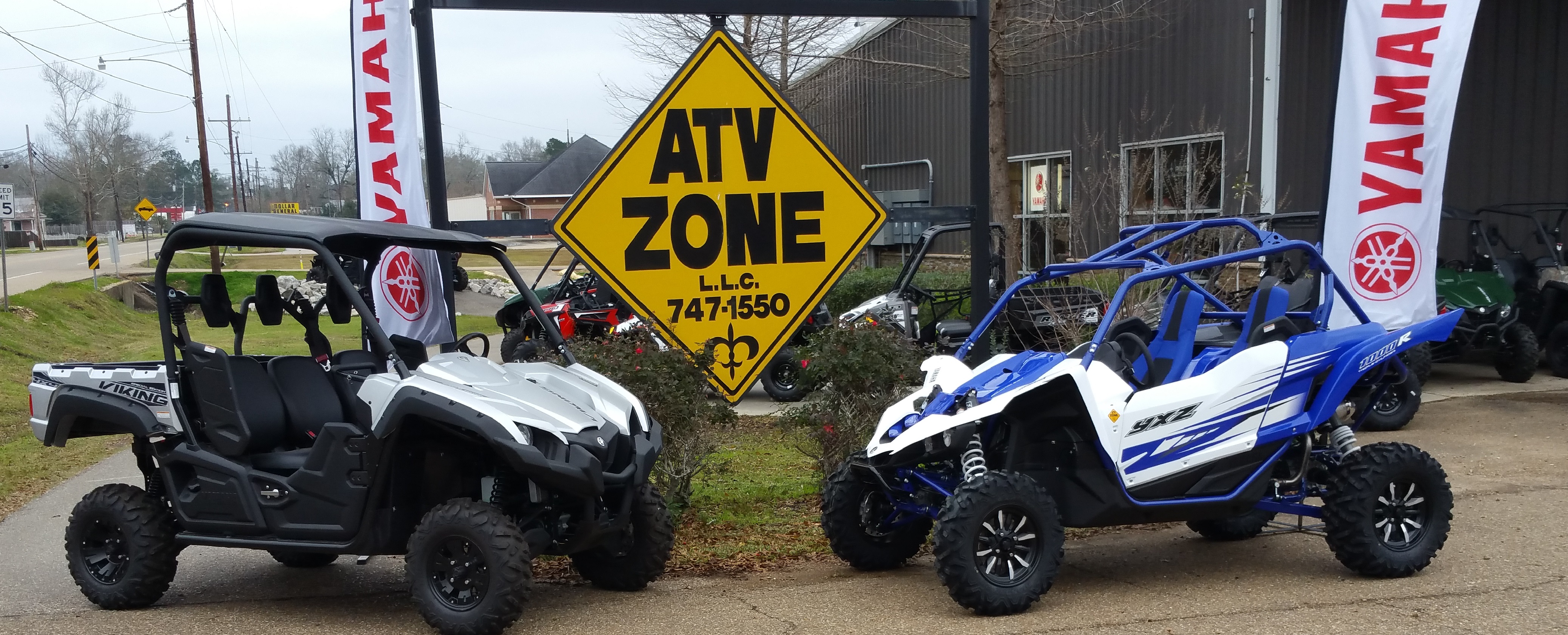 UTV Scene.com is proud to announce an exciting product testing project that torture tests Yamaha's new YXZ1000R like no other publication.
We have joined forces with Double E Racing to race-test our 2016 Yamaha YXZ1000R in the QR1 pro class at each round of the 2016 UTV Rally Raid Series. UTV Scene's new blue and white Yamaha, which we picked up at ATV Zone in Roseland, LA today, will be driven by Double E's George White and Keith Little while crew chief, Anthony Rick spins wrenches and heads pitting responsibilities.
"In case you didn't know, George and Keith have worked as mechanic and rider for decades racing Yamaha ATVs in the pro quad ranks, and in 2013 they won the UTV Rally Raid Championship," said UTV Scene's John Pellan. "After ride-testing the new YXZ and racing a few UTV Rally Raids myself, I knew it would be the perfect machine for the long 4-hour endurance races, and who better to tackle the mission than George and Keith? It will be interesting to see how well the Yamaha holds up after the kind of abuse they will put it through at pro-level speeds for 4-full hours and eight grueling rounds of extreme UTV Rally Raid racing," adds Pellan.
Besides race recaps from each round of the series, Double E's George White will be supplying UTV Scene readers with tips & tricks, detailed how-to installation features as well as reviews on the products chosen for these unique races that start in daylight and finish in the dark.
We have already begun dialing in the stock YXZ by ordering top-shelf components from GBC, DWT, S3 Powersports, Driven Racing Oils, Zbroz Racing and Hess Motorsports. We are using the rest of January to secure some other needed additions to the project, so if you happen to know of components that are tough enough for this kind of abuse we're open to looking into your ideas, just give George an e mail.
The first round of the series is March 19 in Tuscumbia, AL.
Comments
comments