Team RZR Off to a Winning Start for 2017 Racing Season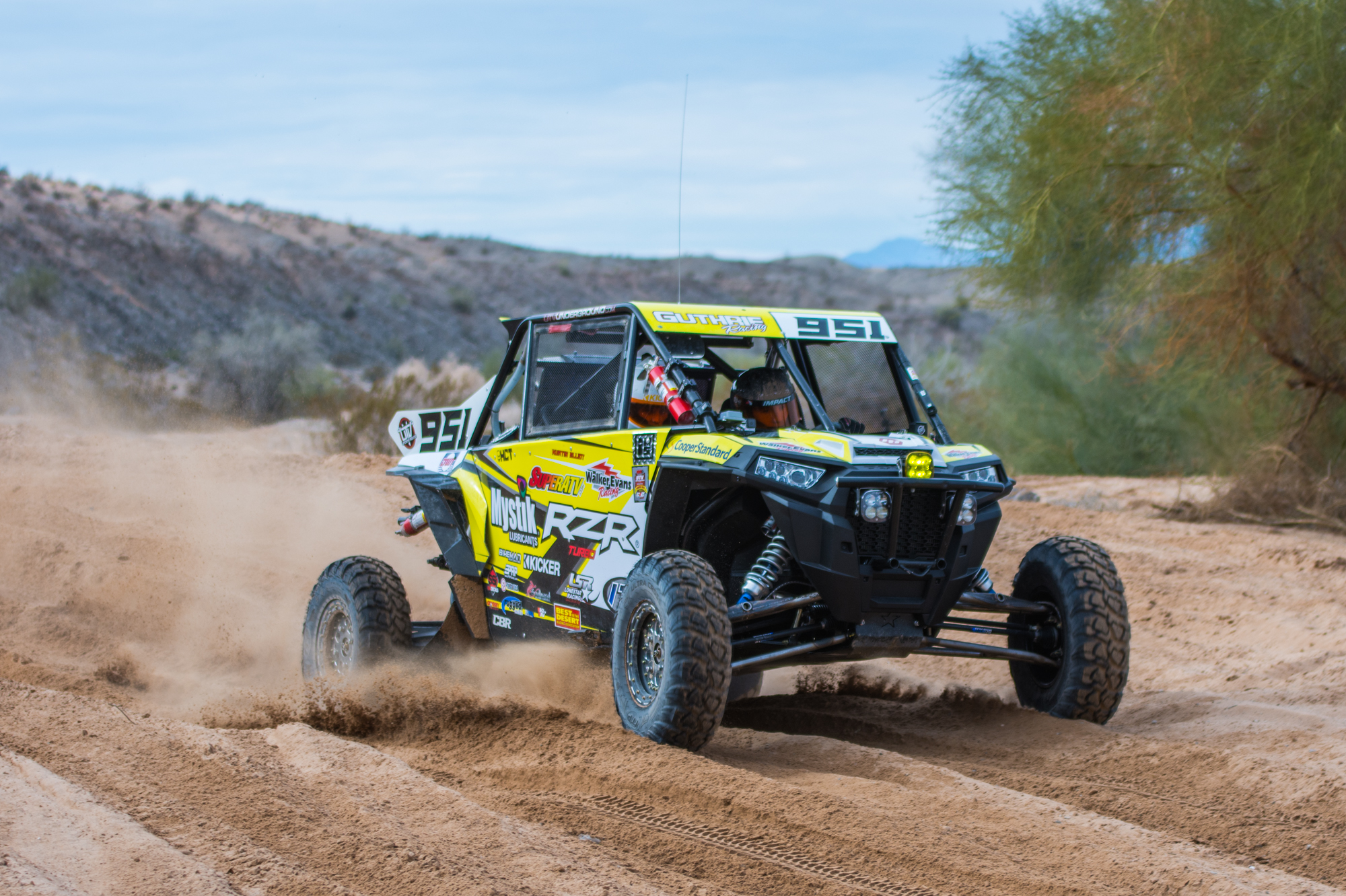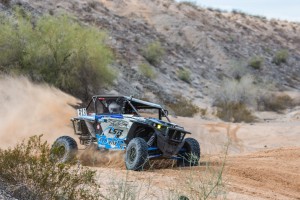 Team RZR kept the winning momentum going at the first Best in the Desert (BITD) race of 2017, the UTV Winter Nationals in Parker, Ariz. Cool, wet weather made for a fast course, devoid of the typical desert dust, and Polaris Factory racers came out of the gate gunning for the lead.
Polaris teammates Mitch Guthrie Jr. and Branden Sims battled at the front of the pack for most of the 5-hour race. Sims commented that he felt like he was running the race as a short-course race as he fought to stay out front during the first lap.
Mitch Guthrie Jr. pulled ahead of Sims, crossing the finish line first overall among UTVs, and securing the first-place win in the Pro Turbo Class. Guthrie Jr. and Polaris are thrilled to start with desert racing season with such a dominant performance.
"This is such an awesome way to start off the 2017 season," said Guthrie Jr. "Thanks to my family, friends, sponsors and co-dog Kurtis Elliott."
Sims finished third overall, starting his 2017 season with a solid podium finish and points, as he looks to defend his 2016 Pro Turbo Class championship.
Brandon Schueler rounded out Team RZR's presence in the top 10 in the Pro Turbo Class, finishing seventh among the highly competitive field.
Comments
comments