Rough Track Racing the Yamaha YXZ1000R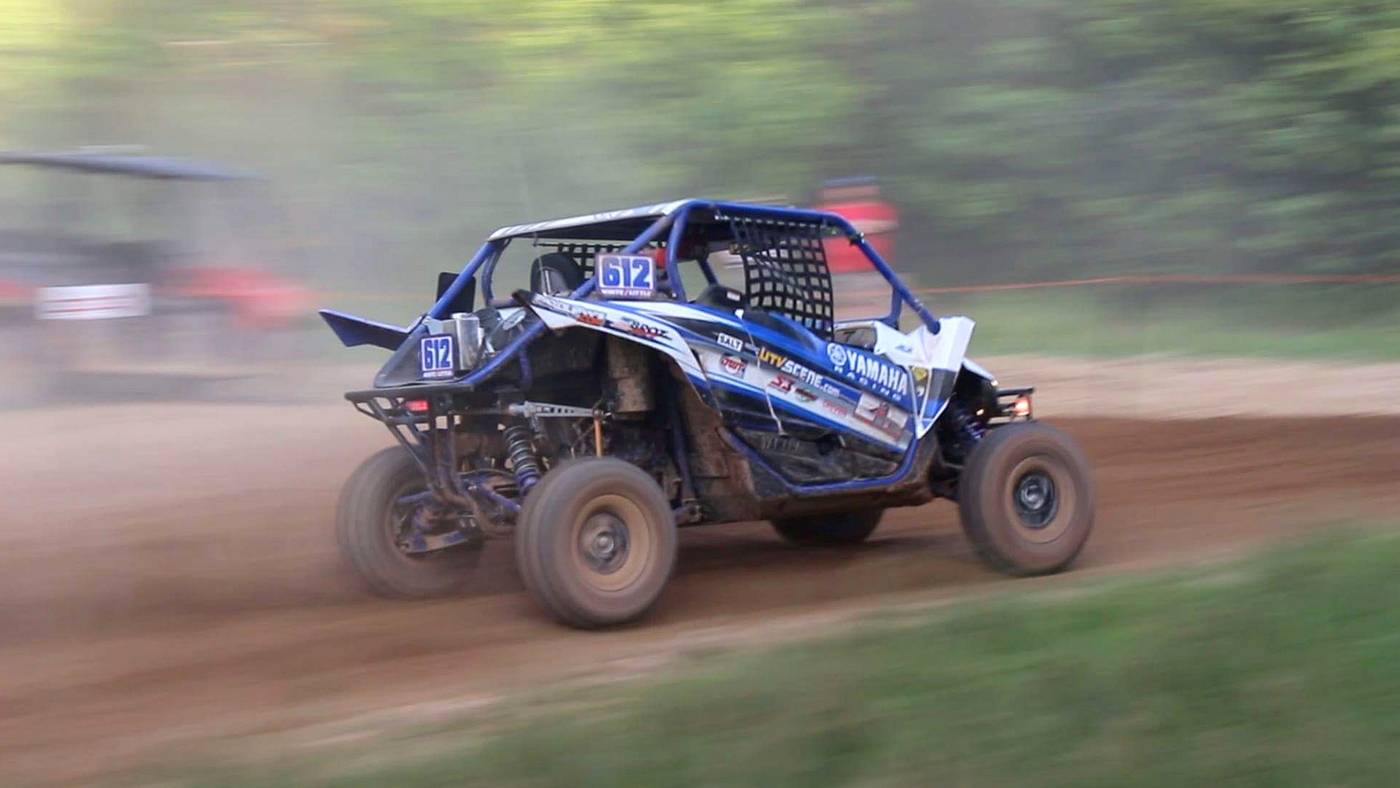 photos by Brandon Barker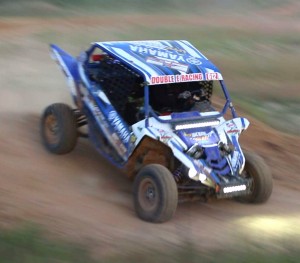 Round three of the 2016 UTV Rally Raid (UTVRR) Series was held in Shreveport, LA at the Highlifter Offraod Park. This was the first race at this venue. The expansion introduced UTV Rally Raid to several new people. It was Highlifter's first attempt at co-promoting a Rally Raid. I have to say, the course and park were incredible and Highlifter did a fantastic job promoting this event, which is something that UTVRR has somewhat lacked in the past. There were vendors, food trucks, and plenty of spectators. It was obvious, Highlifter has learned a lot about event promotions with their many mud events over the years. If UTVRR wants to grow, they need to take notes from Highlifter and produce more promotions like this one. I was very impressed.
Mother Nature was also very kind to us at this round. There was a chance of rain all week, but the park got just enough rain to make things really nice. It was a little dusty, but not too bad and after a couple of laps when the moisture started coming back up out of the soil, which made for even less dust. The new course was 10.2 miles long and it was definitely a driver's course, and had a little bit of everything. The soil was much sandier than I was anticipating, so the course developed some deep ruts in the tighter woods sections, but there was still plenty of high speed sections that UTVRR is known for. All of this helped see a car count in the 40's, with close to 50 total drivers. This was a little less than what I expected considering the LACC series has been drawing 40-50 cars, but there were several drivers that decided to team up for this round and run one car. Even though the car count was a little less than I was expecting, this was the biggest turnout UTVRR has seen in three years. Thank you Highlifter for putting on a great event and I can't wait for round 5 in September, when the series comes back to this top-notch park.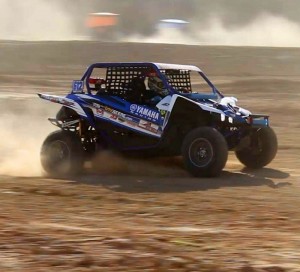 Race Time
We drew a grid position on row four of the 1000 Pro class, which was actually row eleven for all classes. As I sat there waiting to take off, I started thinking about all the testing we had done prior to round two and wondered how the car would actually respond in race conditions. Since round two was a slop-hole, this would actually be the first time we got to really see what our revised YXZ would do.
When the green light dropped, I pulled the holeshot over Mark Barnett, who was also Yamaha YXZ equipped and quickly started to develop a good pace. Since we only got a site lap in and this was a brand new track, learning the course quickly and adapting to our new surroundings was going to be key. Everyone was on a level playing field at this event. I felt I had a decent pace going and, wow, the car felt really great! My goal for the first lap was to get comfortable and feel the car out. Like I said, it felt incredible, and I couldn't have been happier. We really hit the mark with all the suspension testing and I was amazed at what the YXZ could soak up. As that first lap developed I felt my pace pick up and I started catching cars that started in front of me. I had to slow down in some of the more dusty fast sections of the course because I wasn't quite sure of the course layout and obstructions that would take me out if I happened to miss a turn, go wide or cut a corner a little narrow than I should have. But overall, I felt really fast. By the end of lap two, I had caught up to cars that started four rows ahead of me! We were dialed in and all was great.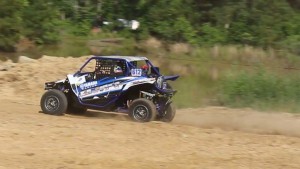 The race course starting getting really rutted, but YXZ still felt amazing. The new Double E Racing suspension and sway bar setup was definitely working right on point. About midway through the third lap, I started getting really dehydrated. I had been sick all week and thought I could push through for two hours, but once I started feeling bad, I knew it was time to radio in and let Keith take the wheel. It was no use in me being stubborn and taking a chance in the car when I had a fresh teammate waiting to drive.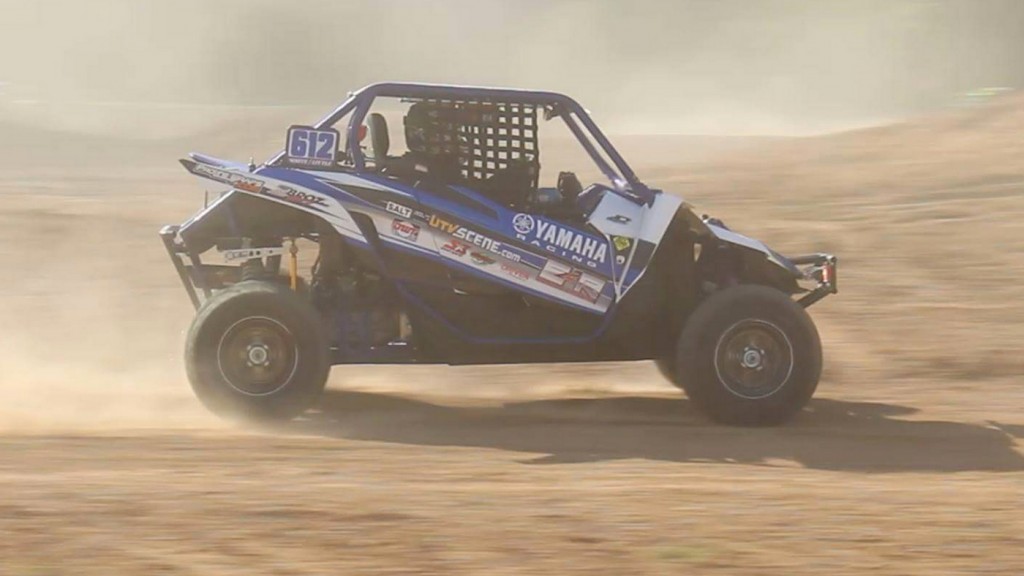 I figured if we made the switch a little early it would also allow Keith plenty of daylight on the course so he would not be having to learn it in the dark. Our pit stop went off without a hitch and we were in and out in less than a minute, which is really good. Keith took off and looked really fast in the YXZ. He radioed in and quickly confirmed what I had been feeling; the YXZ handling and suspension was working exceptionally well. We were excited that our testing and changes made a big difference come race time. What's more, I had also found out that we were second in class and running fifth overall, so my session went even better than I had thought. Keith ran four more laps before he had to stop for fuel. During this time he had made up more time on our class leader and we moved into third place overall, so all we needed to do was keep up the good work and finish.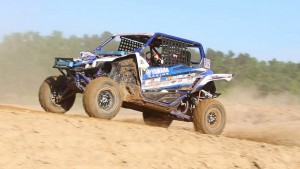 We had about an hour remaining at this point. When Keith came in to fuel up, he told me to check the passenger front side to make sure everything was OK. He had clipped another car by accident when the car pulled off the course to let him go by. He said he hit a rut as he went to pass and it jerked the car sideways slightly which caused him to just clip the front wheel enough to bend the tie rod. When I did a visual inspection, I could see the tie rod slightly bent, but everything felt tight and he said he could drive the car with no issues, so off he went. We needed two more laps and we would be home free. He radioed in about 20 minutes later and said the tie rod had broke. He was basically less than a half mile from the start finish line, and so this ended our night as there was not enough time for him to get to the pits, fix the car and run another lap. Even though we had this setback, we were both happy because we now know the car is where it needs to be to be competitive and we both felt extremely good in it. We finished seventh in our class out of thirteen cars. It wasn't the finish we wanted or needed, but now we just have to put our head down and make sure we do our best for the rest of the year.
Third Time's a Charm
Now that we've raced the new YXZ three times, the question Keith and have probably been asked 100 times is do we feel that this year's entry is better than last years (a Polaris RZR XP1000)? It's not a simple question to answer at this point because we had so much time in the Polaris and it became second nature for Keith and I to drive. This car is still very new for us right now. It is definitely more work to drive the YXZ in the tight woods.  Both cars have strong points, and both have weak points. Now that we have the suspension figured out, I will say that if I had to go buy a car right now, there's no doubt in my mind, I would buy the Yamaha, for two reasons; One, I think once we get used to driving it and get more seat time, we will be faster in it than we were in our Polaris, and two, there's no doubt that the YXZ is a WAY better made car, it's more reliable and I have no doubt that it will last longer. Like with anything, it is a matter of figuring out the weak points and addressing them. I've never felt completely comfortable with the tie rods and how they were made, but I wasn't going to replace them or anything, until I knew we had an issue. Now, after 12 hours of rough terrain at race pace, I know the tie rods can be a weak point. And after the mud race at round two of the UTV Rally Raid, we also know that the radiator must be re located. The only other thing that I am a little concerned with now is the axle nut design. I would much rather be running a castle nut with a pin. Also, we are about to put Turner axles in because one of the front axles popped out of the CV when the tie rod bent. I've had the Turner's since day one, but again, didn't want to replace the stock axles until we could determine if something else would be better or not. So, the short answer to this popular question, as I said, if I had to go buy a new car today, it would be a Yamaha.
Thank You!
I have to give a special thanks to Hess Motorsports for getting me one of their new CBR radiators and mounting brackets before this race. We did not want to have overheating issues at this round. After installing this unit and after what we went through at round two, this has to be one of the best mods you can do if you plan to race a Yamaha YXZ.
It goes without saying, we couldn't do it if it wasn't for our sponsors. Thank you for believing in us and making his happen: Yamaha Motor Corp., UTV Scene.com, Double E Racing, GBC Motorsports, DWT Wheels, Driven Racing Oils, Zbroz Racing, S3 Powersports, ATV Zone, Hess Motorsports, Salt Number, Custom Metal Works, JC Racing and Nstyle Designs.
Doube E Racing, George White, HESS MOTORSPORTS, Highlifter, Highlifter Offraod Park, Keith Little, UTV Rally Raid, UTVRR, Yamaha YXZ1000R
Comments
comments