Ride Spot: Kanab, Utah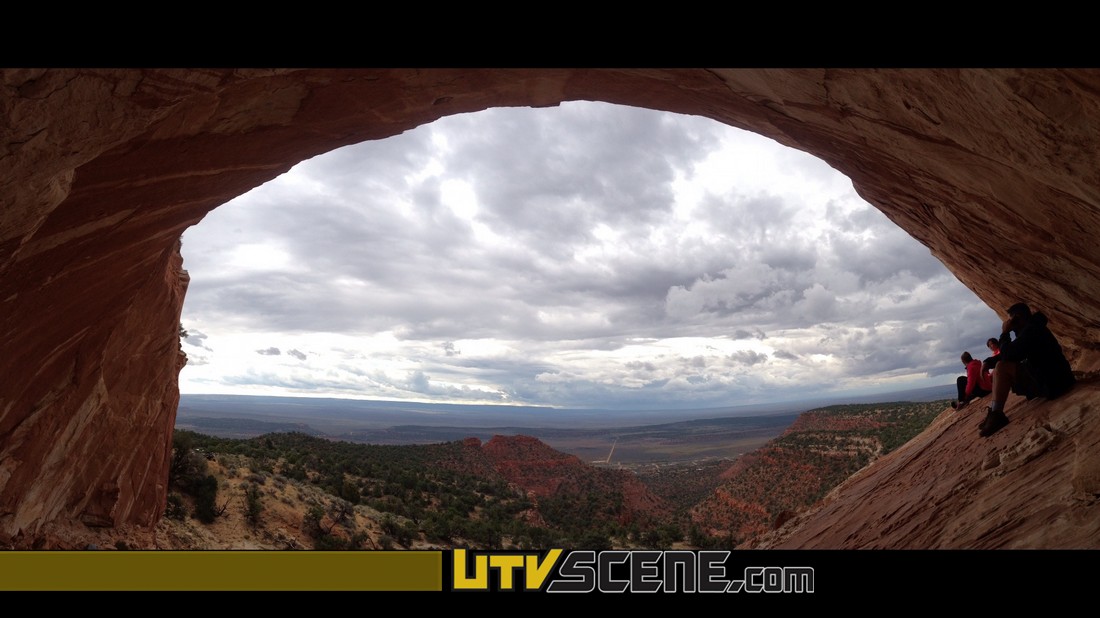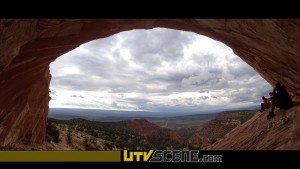 Everybody has their favorite ride spot, some for different reasons; type of terrain, trail conditions, scenery, popularity, you name it. Maybe the place has great camping, and that's why it's someone's favorite. Lucky for us, we've been to a large number of different off road riding spots throughout these great States of ours. From the untamed expanses of Baja Mexico to the forested coastal dunes of Oregon to the traverse forests of West Virginia. We've enjoyed riding in every typed of terrain we can find, from barren below sea level deserts to some of the greenest and most scenic high-elevation locations in the continental US.
When we stop and consider all of the things we like about the places we've been it isn't hard to put together our wish list for the ultimate ride area. Some of our favorite type of terrain is sand, but not just sand found at sand dunes, sand in general, we like how winds smooth it, the near absence of dust, and of course the way our RZRs handle in it. If you're like us, scenery is also important, who doesn't want to see some beautiful country while blasting around in their UTV? And as for our choice camping area, it's scenic, clean, spacious and uncrowded.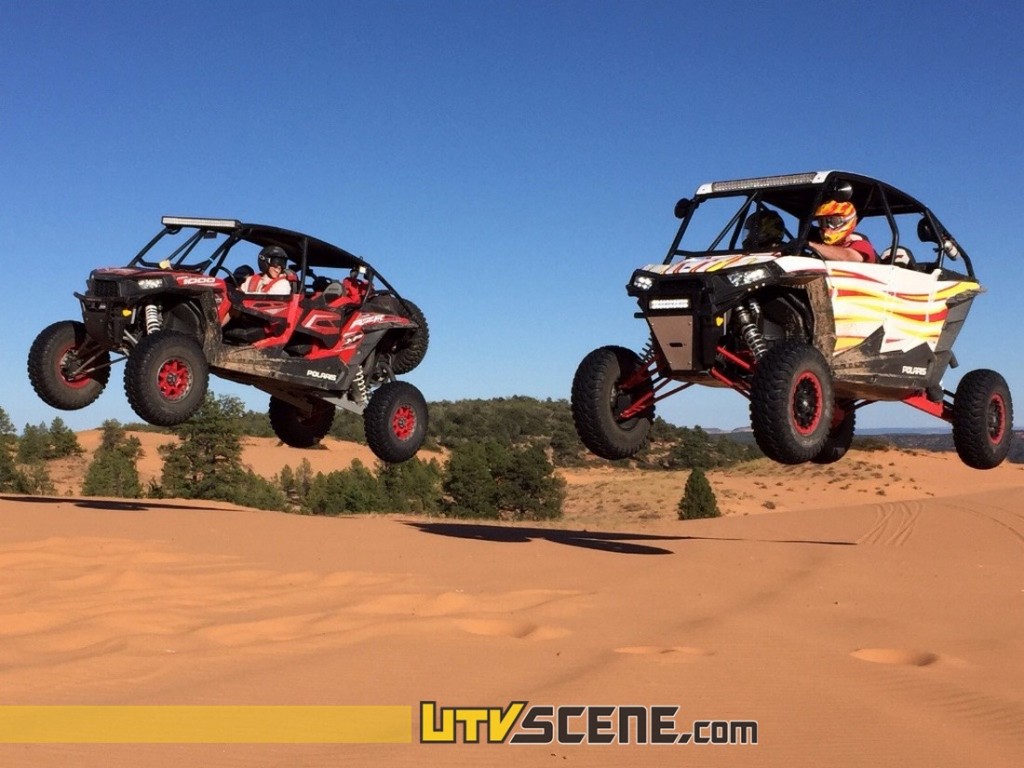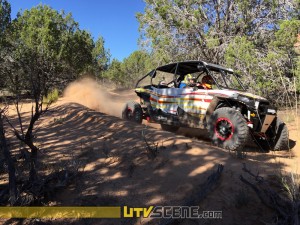 On a recent trip to Kanab, Utah we found everything we've listed above and figured we would let our devoted Scene readers know about the gem we found in Utah. From carving your way down narrow tree-lined slalom courses on a perfectly groomed trail made of sand sand, to crawling up steep slick rock slopes, to cruising untouched dunes and even hiking up incredibly tall and narrow sandstone slot canyons, the Kanab area has it all.
The most popular and well-known off roading attraction in the area is the Coral Pink Sand Dunes. The Coral Pink area, while not as large as the most famous of western dunes is actually just a small part of the incredibly large off roading area. Besides the dunes, there is a seemingly endless connected networks of well marked, incredibly fun, and beautifully scenic trails. In total the Kanab area includes over 670 square miles of mapped and marked trails. The hundreds of miles of trails twist, turn, rise, and fall over hills, and through canyons and dry creek beds. Practically every mile of trail passes through Juniper Pine forests lined with spectacular sand stone cliffs, towering rock buttes and high vista overlooks.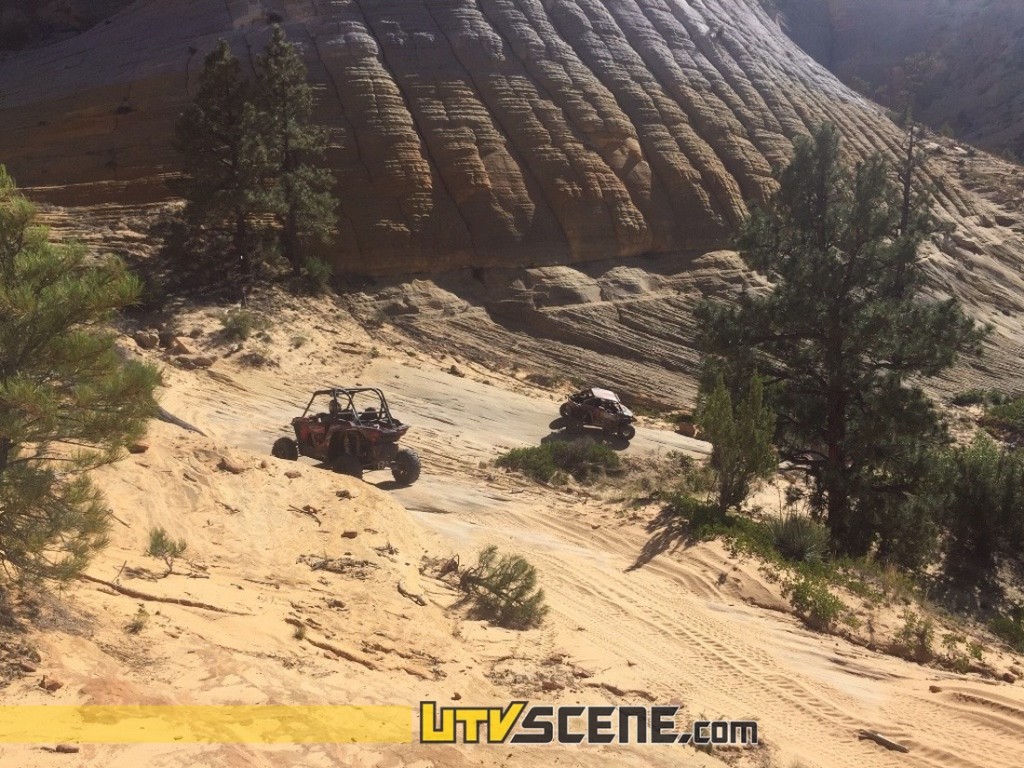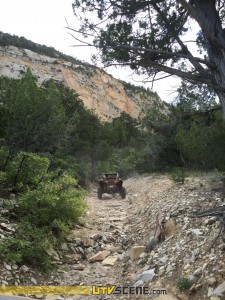 The trails are composed primarily of sand with sections of slick rock and some rocky washes. Navigation is quite easy thanks to the trails being marked with numbered BLM signpost markers and a corresponding numbered BLM trail map. Area camping and accommodations consists of everything from motels to private full service RV parks to primitive camping on BLM public lands. There are several motels and private RV campgrounds located in Kanab and nearby Mount Carmel Junction. There is also a campground located within the Coral Pink Sand Dunes State Park. The State Park Campground offers paved pull through sites with picnic tables and fire pits. There are no hook ups, however the campground does offer restrooms with showers, and a RV sewer dump including a potable water fill station. Additionally there are over half a dozen BLM designated staging and primitive camping areas that are adjacent to improved roads and are RV accessible(standard BLM 14 day camping limits apply).
The primitive camping (dry camping) areas range from leveled and graveled clearings enclosed by lodge pole fencing to unconfined, unimproved, sandy flats. All of the primitive areas are marked on the BLM map and include, Elephant Cove, Moccasin Mountain, The Meadow, Clay Flat, The Barracks, Peek-A-Boo, Hog Canyon, and Crocodile. The most popular camping area, known as The Meadow, is located just outside the northern boundary of Coral Pink Sand Dunes State Park along Sand Dunes Rd just south of Hancock Rd. The BLM map of the area is named, 'Recreation Opportunities and Transportation Routes in the Kanab Field Office and can be obtained in person at the BLM Kanab Field Office or by calling 435-644-1200, or by writing, BLM, Kanab Field Office, Attn: Map Sales, 669 South Hwy 89A, Kanab, UT 84741. Maps are printed on water resistant and tear resistant paper and sell for $9 each. We found that each member of our group that visited the Kanab Field Office and requested a map was offered one free of charge.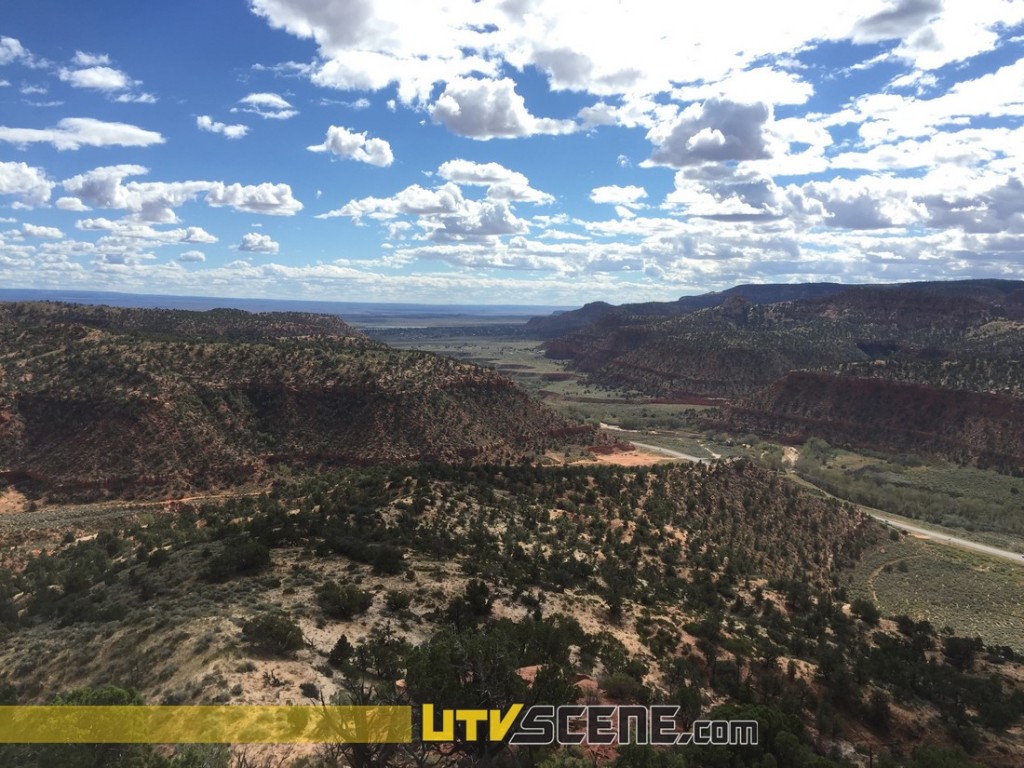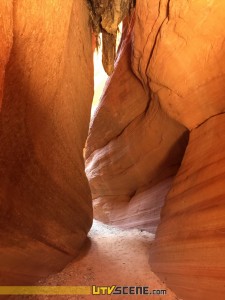 After obtaining our maps our group met and set up camp at one of the designated BLM staging and primitive camping areas. Our group was itching to get out and explore some of God's most beautiful work. Our group had six Polaris RZR XP1000s to take on the adventure, both XP and XP4, including a brand new 2016 RZR XP. Due to the immensity of the area we decided to do day long rides. We were prepared with plenty of water and supplies and we planned routes that would allow us gas stops in the towns of Kanab and Mount Carmel Junction if needed. Once out on the trails we quickly fell in love with the area!
Sure, the miles and miles of unspoiled scenic trails are great but with a group of aggressive drivers in XPs it's incredible! The sand trails are smooth and without whoops. They twist and turn and don't seem to go straight for more than a few feet at a time. The sand allows your RZR to really carve a line and hold to the trail as you blast left and right between trees and thick brush, up and down over hills and through multiple dry washes. For us it turned out to be very similar to fast and aggressive dune riding, except with many more turns and incredible views. Another great thing about the trails is that the G-Forces from pinning your RZR down them can wear you out! This caused the need for multiple rest stops which enable us to take advantage of endless incredible scenic views. Day long rides can easily exceeded one hundred miles without going back over more than a couple of the same trails twice just to access camp.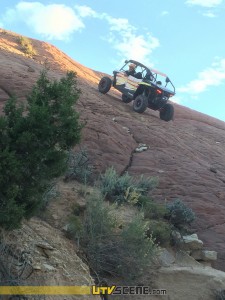 Aside from the fast twisty stuff, we encountered a few tight technical trails that required low range and some tricky maneuvers to successfully navigate. Besides the fast paced slalom stuff and the slow technical trails, there's always the wide open Pink Coral Sand Dunes which were never too far from our daily planned trail routes.
Evenings were spent sitting around the camp fire telling stories of each day's adventure, thrills and incredible scenery. Everyone in our group enjoyed the area immensely and have vowed to make it an annual event. As it's said, Life is Elevated in Utah. We highly suggest you check this place out for yourself. It truly is one of the best places to ride in the country.
Comments
comments