Polaris® BRUTUS® Boosts Operation of Pond Hockey Tournament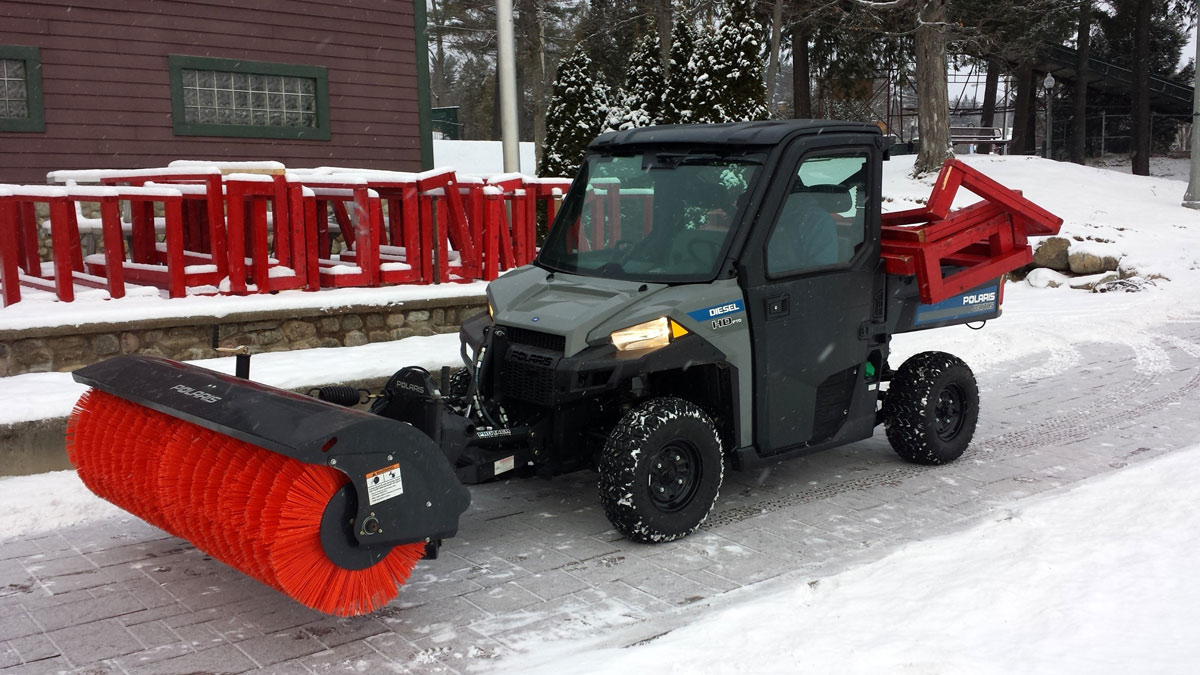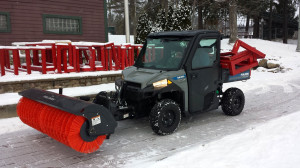 Polaris Industries Inc. (NYSE: PII) and its Newport, N.Y., dealer Moody's Polaris donated four BRUTUS® HDPTO commercial utility vehicles for the 10th-annual Lake Placid, N.Y., CAN/AM Adult Pond Hockey Tournament held Jan. 24 – 26. The donation saved the organization more than $10,000 in rental costs.
For 11 days leading up to and during the tournament, workers used the BRUTUS HDPTO vehicles to clear off snow-covered ice and maintain 23 outdoor rinks that spanned four acres across Mirror Lake. The units were also used to help create a skating path around the lake's perimeter for local families and vacationers.
The BRUTUS HDPTO is one of four models available in the BRUTUS line, Polaris' first purpose-built commercial utility vehicles, and provides users with a full, front end power take-off (PTO) system with controls at their fingertips. The HDPTO is capable of operating three hydraulically-powered attachments – snow blade, pallet forks, materials bucket – and three PTO-powered attachments – snow blower, angle broom and finishing mower – to allow users to be more productive with less equipment.
"This was our largest event ever with 77 teams, but we didn't need to add more staff thanks to the donation of BRUTUS HDPTO units," CAN/AM Hockey Director Eric Chapman said. "Using the angle broom and snow blade attachments with the vehicles made it easy to groom 23 outdoor rinks in record time. Plus, the heated cabs helped work continue in temperatures as cold as -18 degrees, and even doubled as warming stations for staff throughout the tournament."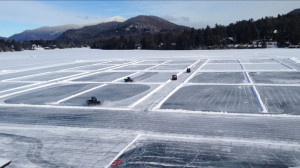 CAN/AM also used the vehicles to haul equipment, both in the pallet-sized rear cargo box, which has a 1,250-pound capacity, and behind the vehicle with 2,000-pound towing capacity. By hooking up a trailer to the BRUTUS HDPTO, CAN/AM was able to efficiently and safely haul tournament gear on the ice including 46 hockey nets and benches for teams and spectators.
"Polaris is a company that values the great outdoors, so naturally we jumped at the opportunity to help CAN/AM Hockey," said Aaron Stegemann, Polaris business development manager of ORV adjacent markets. "Our RANGER and Sportsman lines have long been known for their recreation and work performance, and now commercial users can rely on the versatility, capability and comfort of BRUTUS to tackle the toughest of jobsite tasks."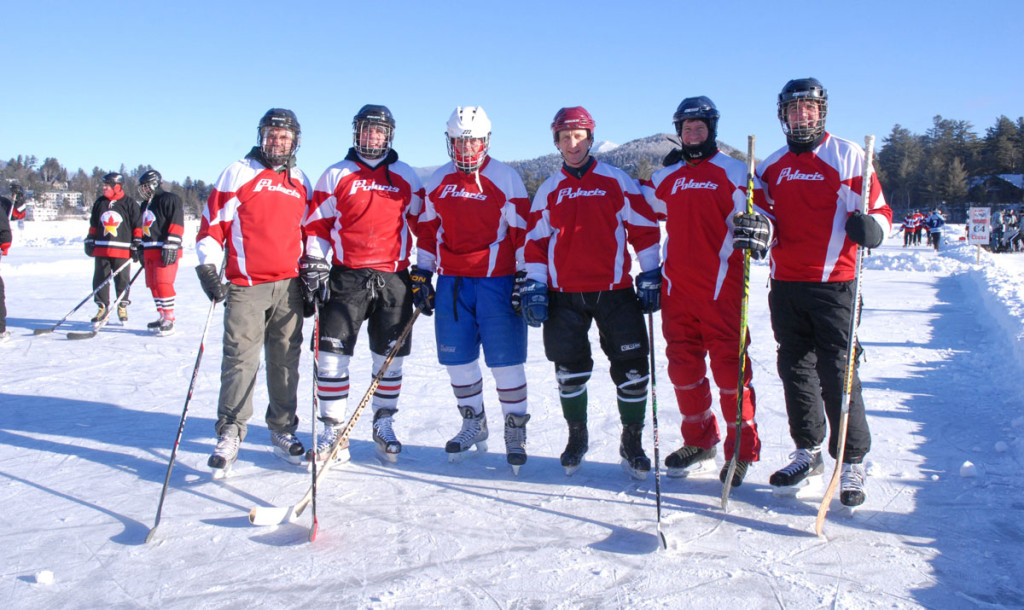 To learn more about the entire Polaris BRUTUS lineup and locate a local dealer, visit Polaris.com/BRUTUS. For more information on CAN/AM Hockey, and to register for the 2015 CAN/AM Adult Pond Hockey Tournament, visit canamhockey.com.
Comments
comments