New HiPer Technology Zer0 Race Wheel Designed to Tackle the Toughest Terrain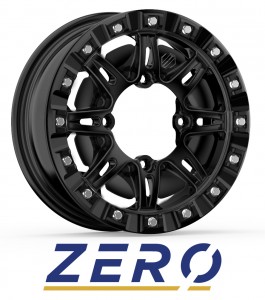 HiPer Technology by WELD announces the latest revolutionary HiPer race wheel. Designed specifically for hard core off road racing, the HiPer Zer0 features an aggressive 6+0 offset and is currently available in a 15" diameter with a 6" width.
The HiPer Zer0 was engineered with the challenges racers face regularly. The innovative wheel was designed to protect brakes and keep rocks out while the durable billet beadlock features special geometry to ensure hardware is protected from rocks and terrain. Using radical flow forming manufacturing for strength and weight reduction, the HiPer Zer0 features an industry leading 1600 pound load rating and boasts one of the lowest weights currently available.
Learn more at hiper-technology.com  
Comments
comments