What I learned at the 2014 Big Buck GNCC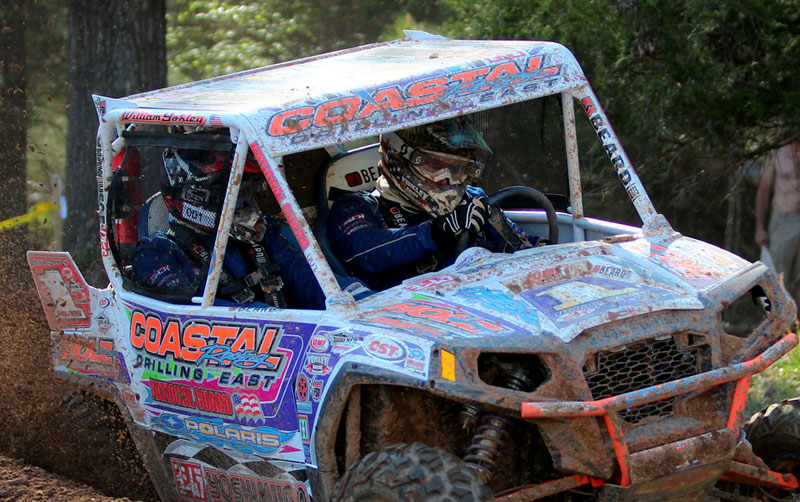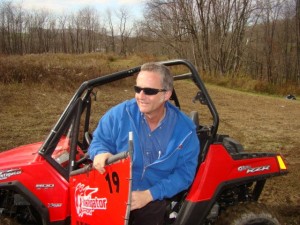 He was calm, cool and collected. Always happy and eager to go out of his way to help anyone that asked. Always genuine and humble, thankful and careful. He thought before he spoke and when he did he offered a world of meaningful opinion and great advise. I really liked Laz Sommers, and I'll never forget him. He and his wife Mary Ann will be missed by way more than just me. They and their GT Thunder business were such assets to our sport nation-wide and especially in the Buckeye State. As you probably know by now they were in a plane crash and didn't make it to the Big Buck GNCC to watch their son Brandon race. My deepest condolences to Brandon and the entire Sommers family, which so indeed extends to the many racers and families across the country and in Ohio like Dave and Evie Simmons that are so hurting from this horrible loss. There will be a memorial celebration for their lives at 2pm on Saturday April 19 at Mennonite Christian Assembly, 10664 Fryburg Rd, Fredericksburg, OH. Click here for more information and your welcome to leave a tribute on that page as well. Godspeed Laz and Mary Ann Sommers.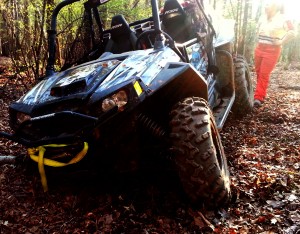 On to some of the things I learned while attending and racing in the XC2 UTV ranks at the legendary Big Buck GNCC, which is now an 18 year tradition. Like the southern rock/country band, the Marshall Tucker Band that originated in that area and established the southern rock genre in the early 70's, Cross Country UTV racing was born in Union, SC at the Big Buck GNCC when Racer Productions included a UTV race in 2008. Six years later, the Big Buck UTV course in Union, South Carolina is one of the best you'll find in the country. It's fast and wide yet offers plenty of challenging sections. My copilot Alexis Appel and I were stranded as far from the pits as you can get with a broken A-arm and only got to complete one lap, but nonetheless I would say it's my favorite of the six on the schedule. My bad, I should have installed the Racertech A-arm Brace Kit that Andy Prinn offered to me for review. You better believe my stock A-arms will be sporting Racertech braces for the next UTV race, which is the extra-rough Mountaineer in West Virginia.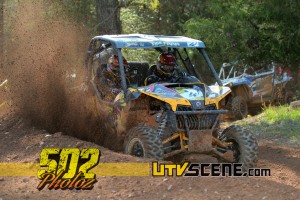 I think Tim Farr needs to rethink how his number 41 is displayed. I can dig the big number four (his old standby number) and the small number one up close in the pits but it just doesn't work out on the track, during RacerTV's live broadcast, which is archived here, the announcers kept thinking the #4 of Team Jacks was winning the race, meanwhile Tim and Julie were laying the smack down but neither they or Can-Am weren't getting any credit for their dominating effort. If they don't change it and you see an unidentified flying yellow and black object, it's my boy T. Farr, who very well could be leading the points race right now, but collided with a lapper that I understand took a long time to move over. Check out Julie Farr's GoPro footage below to see the crash that ended what could have been a big win for Farr and his factory-backed JB Racing Can-Am Maverick Team. Perhaps they didn't see or hear Farr behind them. With more entries, dust and speeds getting faster and faster, I think XC1 machines really should be the only class that allows air horns. And I why wait until next year to motion the rule. If you agree, maybe say something to someone and let's try to put it in place ASAP, who knows it could save someone from getting hurt.
Probably crazy that I bring this up right after mentioning lapped riders, but I have to say I'm pretty proud of the #415 Team Tri Green for racing the lone John Deere entry. They don't do that well yet, but how cool is it to see this effort, and I understand John Deere themselves are involved. Thanks to this Tennessee-based team's effort maybe we'll see a race-worthy John Deere UTV in the future, who knows.
It's not easy to win a GNCC in a UTV, let alone five XC1 UTV Championships like this year's Big Buck winner William and Tina Yokley have. Hell, it's not easy to simply finish a UTV National, close to half the teams that sign up don't. After I broke for the first time in Georgia this year, I figured I would get smart and be more prepared. I was a happy camper when I was armed and ready with an extra clutch belt and tools and able to fix a broken clutch belt on lap two. And a half lap later, when I broke an A-arm, I happened to pull to a stop right next to my buddy John Howard from Virginia, who races a really fast RZR 800 in the XC3 Lites class, and is currently winning his class. John and I teamed up for the UTV Rally Raid in Tennessee and nearly won it, so it was cool to try to help each other finish in South Carolina. I guess my point is that it's actually fun that the tracks are so challenging, (you rock Barry Hawk and crew), and there's more than just mashing the pedal down. Part of a championship is keeping the machine alive for the entire race, and when you pull to a stop it's very cool to have fellow racers sincerely want to help you get going. Thanks John!
Can we all agree we don't race utility terrain vehicles? There's nothing utility about what we're doing with our side by side vehicles. When asked what a UTV is, let's unite and get our story straight and tell people UTV stands for Ultimate Terrain Vehicle, whether that's the fact or not, let's just go with that, cool? Please spread the word, and promise to never again refer to what we do as Utility racing.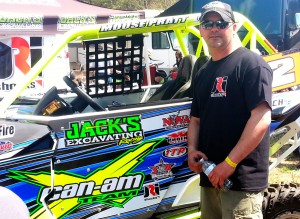 I got to meet Shannon Pratt, aka "Mouse Pratt", you know the guy with the coolest-looking Can-Am Maverick that just begs for you to stare at it. Anyway, Andy Prinn, owner of Racertech and I ventured over to the Jack's Excavating Can-Am pits to do a feature on his incredible machine. While there I was entertained by his story of teamwork. He told me that he was able to finish 7th in the XC1 class at this year's opener at Aonia Pass in Georgia despite a badly broken steering system. He was barely able to turn the machine to the right, so every right hand turn his copilot Danial Padilion with all his might would bear down and yank the wheel hard as he could, the did this for half the race. Extremely worn out, the team finished with a top ten overall, now that's teamwork! How cool is GNCC racing's mandatory copilot rule. Mouse would have DNFed that race without Dan on board. What a fun adventure these races are. While I'm talking about Mouse and his Jack's Team, just so you know this team nearly won the championship last year, that's why they run the number two on his Can-Am. Andy at Racertech said that Mouse is probably the most talented driver on the track!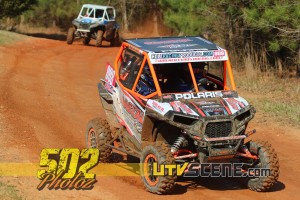 We have our first Polaris RZR XP1000 podium. Scott Kiger, William Yokley's National Guard Coastal Polaris teammate, pulled off the task by finishing in the physical lead, but ended up third since William drove his butt-off from the third row. Think about that, William won despite riding in everyone's dust all day, that's pretty impressive, no wonder why he's the champion. Anyway, the XP1k is officially GNCC worthy, but for the record, I still love my XP900.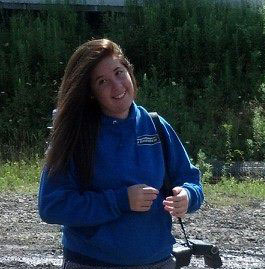 Happy B-Day Kiersten Scholl of 502 Photoz. I dig a youngster with so much motivation and drive, and I think she's pretty darn talented with a camera, especially for someone only 17 years old today. I've used a few of her shots from South Carolina in this feature. In case you didn't know, you can click on them to make them bigger.
Well I need to wrap this up. I'm still in a love hate relationship with GNCC UTV Racing. I love how fun it is but hate how expensive it is. I'm off to go work a side job so I can get to the next round. Yeah UTV Scene isn't flooded with advertisers and lots of income. Speaking of keeping going, I'm usually a humble reserved person that pretends to be able to make it on my own, but it's time to stand up and ask for some help, otherwise sit down and wait for it all to end. So, if you're into UTV racing and recreation and want to be a contributing editor and help the site out with some content, please hit me up at jpellan@atvscene.com. Let's turn this site into a fun informative hang out for side by side enthusiasts nation-wide, and especially strong on the east coast. 
Comments
comments