KR4″ Arrive-n-Ride Program Kicks Off at General GNCC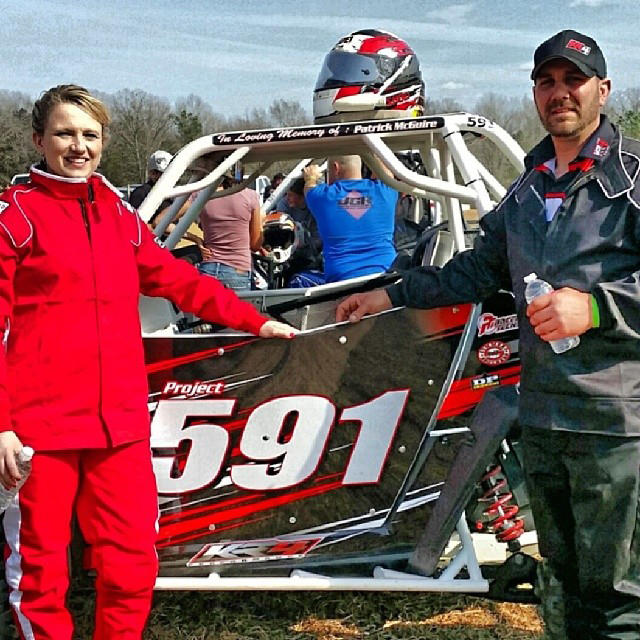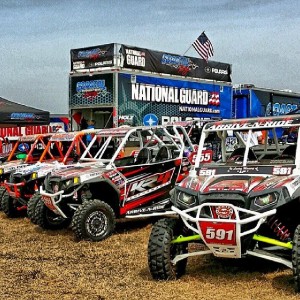 The KR4 Arrive-n-Ride UTV Team came to "The General," the opening round of the 2014 GNCC UTV season, prepped and ready to go. Two drivers in KR4 Polaris RZR 900's were ready to do battle: the #591 buggy of Patrick McGuire in the XC1 division and the #555 "Triple Nickel" machine piloted by Robert Van De Mark in the Novice Limited class.
As the green flag fell on the deep field of 86 UTV entries, the #591 machine quickly diced to the front of its row, setting a fast pace through the woods. The buggy was performing flawlessly; the Custom Axis shocks worked perfectly, DP brakes provided quick response, and our Keizer zero-offset wheels kept us clear of the trees. Tireballs provided the "591" with crisp handling and piece-of-mind against flats, and our VP Racing fuel gave us some extra power to distance ourselves from the rest of the field. Unfortunately, a hidden stump buried in a mud section collected the right front control arm of McGuire's rig and ended his day prematurely. Many other buggies were equally as unfortunate to encounter this hidden obstacle.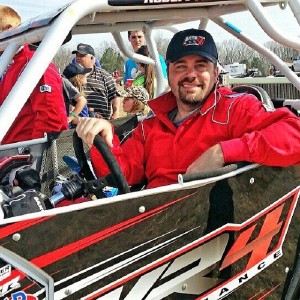 On a brighter note, the #555 machine had a nearly flawless run to the checkered flag. Van De Mark, along with former pro ATV racer Ron Rusch serving as co-driver, clicked well and negotiated the thick Georgia woods with ease. After starting the race dead last off the starting grid of 86 buggies, Rob precisely negotiated through the field to place his buggy in the 2nd position in Novice Limited by the end on the first lap. The #555 pilots then dropped the hammer and pushed as high as 1st place in class for the next few laps. A few late-race mistakes forced Van De Mark and Rusch to settle for 2nd in class for the day and an impressive 26th overall.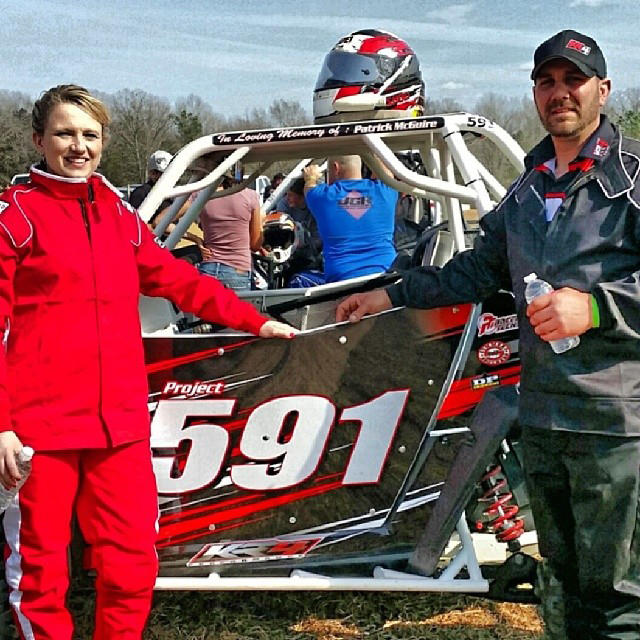 Talking with Van De Mark after the race, he expressed what a blast his whole experience had been, especially the fact that getting the opportunity to jump into a professionally-prepped machine gave him the confidence to push for the win.
Following the success of our inaugural weekend of GNCC UTV racing, we cannot wait for Round 2 in Union, South Carolina on April 12th. Please come by and check out our Arrive-n-Ride setup and maybe even sign up for an upcoming drive yourself!
The entire KR4 crew would like to thank our UTV sponsors for helping us prep a perfect machine:
Summers Bros Axles

Racer Tech

DP Brakes

Fly Helmets

VP Racing Fuel

Keizer Wheels

Tireballs

Offroadmotorsports
KR4's Arrive-n-Ride Program is in loving memory of Patrick McGuire
Comments
comments