Yamaha bLU cRU YXZ1000R Drivers Sweep Podium at Duel of the Desert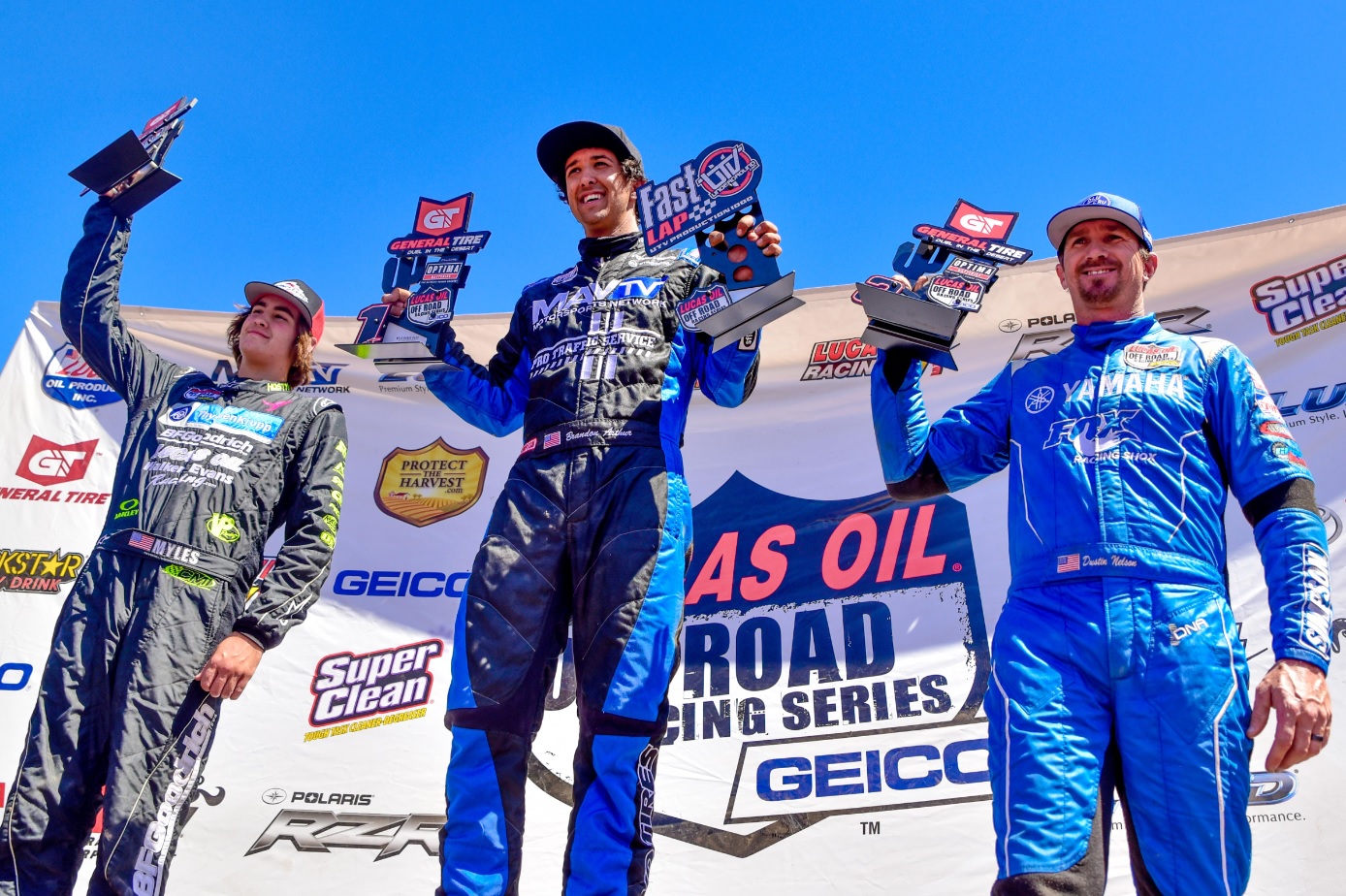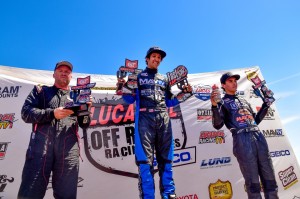 Yamaha Motor Corp., USA, factory-supported and bLU cRU racers dominated the first two rounds of the Lucas Oil Off-Road National Racing Series' inaugural UTV Production class this past weekend at the Duel of the Desert at Chandler, Arizona's, Wild Horse Pass Motorsports Park piloting Yamaha's YXZ1000R pure-sport Side-by-Side (SxS).
The Lucas Oil Off-Road National Racing Series kicked off their UTV Production class series on Saturday, April 22, with sixteen of the twenty-five entries being a YXZ. Yamaha bLU cRU's Brandon Arthur took an early victory in his #906 MavTV/Toyo Tires/HRT/Motorsports/KMC YXZ1000R, additionally grabbing the first-ever UTV Underground Fast Lap award. Yamaha bLU cRU and Factory Supported Racer, Dustin Nelson, rounded out the podium taking third in his #994 DWT/IMG/DASA Yamaha YXZ1000R, earning the YXZ two podium finishes in the opening round.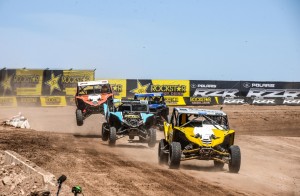 During Sunday's second event, Arthur battled his way to the front, securing his second win and UTV Underground Fast Lap award to sweep the Duel in the Desert rounds. Paul O'Brien finished a strong second in his #911 Weller Racing/FOX Yamaha SS (Sport Shift) YXZ1000R followed by #921 Icon/Airaid/Maxxis YXZ1000R driver Broc Heger in third, resulting in a round two podium sweep for the Yamaha YXZ1000R.
"The results of the opening rounds are just a glimpse of what to expect throughout the Lucas Oil's production UTV class for the off-road national series," said Donnie Luce, Yamaha's Amateur ATV/Off-Road Racing Coordinator. "The YXZ1000R had an impressive debut last year with numerous wins and championships in the SoCal and Arizona regional series, and with the popularity of the YXZ's direct connection, pure-sport performance on the rise, along with Yamaha's bLU cRU racing support program, we expect to carry this momentum at the national level as well this season."
Yamaha's newly launched ATV/SxS bLU cRU racing support program offers a potential total race win bonus payout of $100,000 in select classes and series. To register or view more information on Yamaha's bLU cRU program, including all guidelines and requirements, visit www.YamahabLUcRU.com.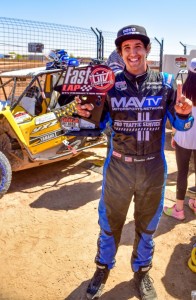 For more information on Yamaha's Assembled in the USA YXZ1000R, along with the entire line of ATV and Side-by-Side vehicles, visit www.YamahaMotorsports.com. Follow Yamaha at www.facebook.com/YamahaMotorUSA, www.twitter.com/YamahaMotorUSA, and www.instagram.com/YamahaMotorUSA. #Yamaha #YamahaRacing #AssembledinUSA #YXZ1000R #bLUcRU
bLU cRU Racing Support Program, Broc Heger, Duel of the Desert, Dustin Nelson, Lucas Oil Off-Road National Racing Series, Wild Horse Pass Motorsports Park, Yamaha YXZ1000R
Comments
comments