Never Lift, By Doug Fortner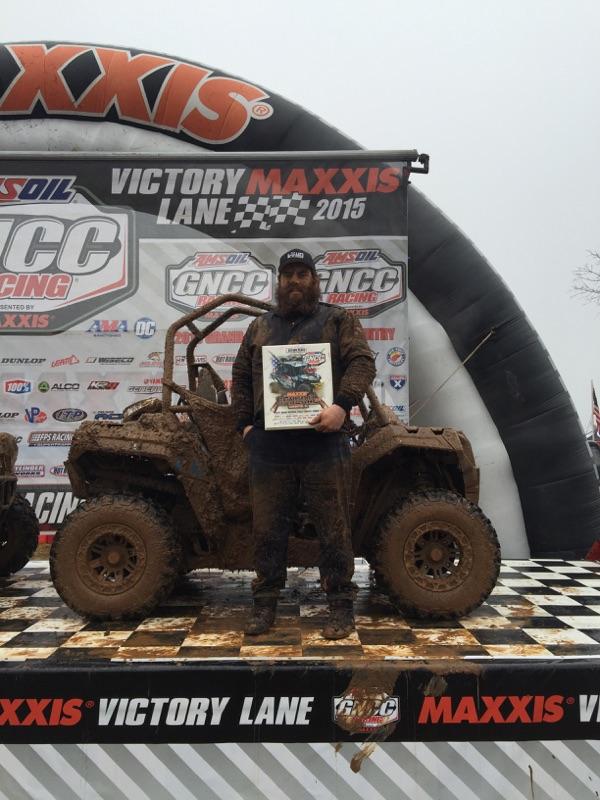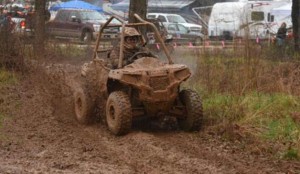 This year in the GNCC series I will be competing in the new single seat class aboard a Loud Performance backed Polaris ACE 570 as well as the XC1 class in my Loud Performance RZR XP 900. I always look forward to leaving the snowy tundra of western New York to head south for the first round of GNCC racing. This year was certainly no exception. With three feet of snow on the ground and clear riding still weeks away I was excited to hit the road to Georgia.
It wasn't like we hoped, when we arrived in Washington, GA we were welcomed with rain and cool temperatures. On Friday we set up the Loud Performance camp in the pouring rain. As the day wore on, I found out that it was 10 degrees warmer and sunny back at home. Go figure huh? Saturday came with slightly warmer temps and a steady rain. I suited up and settled in to my new Polaris ACE. I had never driven the thing before and a was a little nervous about how well I would perform in the race. I stopped by tech inspection and then headed to the starting line. The machine felt quick and nimble as I made my way to the first-ever Single Seat class line. I was thinking this could be a lot of fun. Ricky Towery waved the green flag and we were off. In the first turn I struggled to keep it straight in the slimmy Georgia clay. But after a few turns I started to get the hang of the little machine.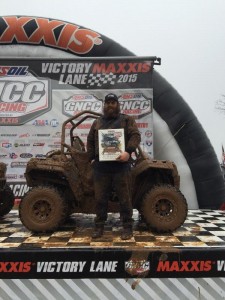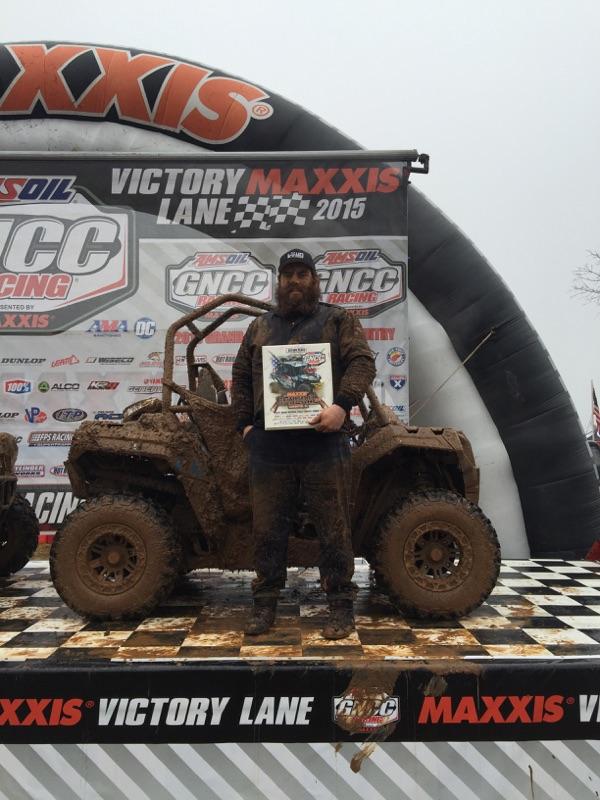 After the first lap I was in 3rd place with the Holz Racing machine hot on my tail. I was really wishing I had a steering quickener in the woods on my stock ACE, but I was able to hold off the Holz machine nonetheless. We would end up swapping places over ten times until he had a mechanical failure. Starting the final lap I was a solid 3rd place and slowly reeling in the leaders. Second place also ran in to some trouble so I ended up finishing second overall in my first-ever single-seat race. It sure felt good to be up on the podium again being interviewed by Racer Tv's Jen Kenyon.
For the afternoon UTV race I was stoked to get back out on the track and make a solid run. It was muddy and I knew that mud racing is one of my strong points. There was some confusion on the start as the GNCC officials decided to switch up the class. Carrie Coombs came to the line and explained that after this event the XC1 class would be split into two classes Pro and Amateur Modified. They would keep the top 25 from this race to create the pro class, The remaining teams would be bumped to the new Amateur Mod class.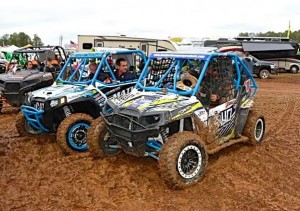 Now that everyone had the extra pressure placed on their shoulders, we took our positions on the starting line. I had first pick for row number five, and was setting my buggy up when my throttle cable unexpectedly broke. I was beyond bummed. I had worked all winter getting my Loud racing #36 machine in tip top shape and now I stood on the side lines and watched my peers head into the woods without me. As I was being towed back to our pits the realisation that I would be bumped back settled in. It's not the end of the world but still a huge bummer.
All in all it was a great weekend seeing old friends and meeting new ones. This year I have been added to the Vigilant Vet Racing team. They are a group of veteran racers that are promoting awareness for PTSD and soldier suicide. They wanted to add UTVs to their program and I was happy to join when I got the call. Being a veteran racer with PTSD myself I hope to help our returning military through the VVR program.
Of course, Sunday was sunny with temps in the high 70's. We missed good weather by one day. As we packed up our camp and headed north I received the usual spring sunburn. Now I'm in my front yard with layers of clothes washing buggies with a sunburn in the snow, go figure.
Till next time, go easy, and we'll see you in South Carolina.
Comments
comments