Grand National Cross Country Series Welcomes All New Sponsors For 2015 GNCC Season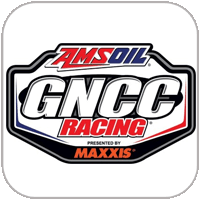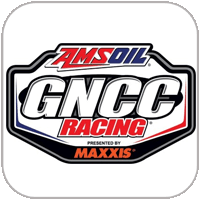 The 2015 AMSOIL Grand National Cross Country Series presented by Maxxis, an AMA National Championship, is set to kick off one week from today, March 7 and 8, just outside of the Daytona Bike Week festivities in Palatka, Florida. Racer Productions is pleased to welcome many new supporters to America's premier off-road racing series as final preparations are made for the 41st annual GNCC season.
As a familiar name in the off-road racing world through many successful 4×4 ATV and Side-by-Side racing programs, Polaris officially joins the GNCC Racing family in 2015 with sponsorship of the brand new Single Seat Class and the innovative Polaris ACE machine. The Single Seats will race at select rounds in conjunction with the six-race Side-by-Side championship series, beginning at 9 a.m. following the Youth ATV race on Saturday.
"We are excited to partner with GNCC to offer yet another race option for GNCC participants," said Donna Beadle, race team manager for Polaris. "We look forward to raising awareness of Polaris ACE and promoting the class."
Additional Feature Sponsors joining the GNCC Racing lineup in 2015 include Tire Blocks, a special patent-pending insert that prevents flat tires in the harshest and toughest terrain, without adding excessive weight or hassle. Located on Vendor Row at each of the 13 rounds, Tireblocks will be set up next to the Loud Performance tents with product available for purchase and installation.
Additionally, Hot Cams, Hot Rods and Cylinder Works will join GNCC as feature level sponsors for 2015. In addition to supporting the series as a Feature Sponsor, Hot Cams will award a $100 Hot Cams XC2 Pro Lites Holeshot Award at each of the 13 rounds this season.
"We are very excited to be supporting the 2015 GNCC series with our Hot Rods, Hot Cams and Cylinder Works lines," said Product Line Manager James Schuster. "I wish we could have been behind the series sooner as many GNCC enthusiasts make up a large portion of our customer base and the series is an absolute core market for us."
GNCC would also like to welcome the newest additions to the Associate Sponsors lineup: Moto-Master Brake Systems, FPS Racing and General RV. These additional sponsors will provide great support to the series, its racers and all the off-road enthusiasts that follow this sport.
The AMSOIL Grand National Cross Country Series kicks off its 2015 season March 7 and 8 in Palatka, Florida with the Moose Racing Wild Boar GNCC. For more information on the series, please visit www.gnccracing.com
ACE, Cylinder Works, Donna Beadle, FPS Racing, General RV, GNCC Racing, Hot Cams, Hot Rods, James Schuster, Loud Performance, Moto-Master Brake Systems, Polaris, Polaris ACE Racing, Racer Productions, Tire Blocks
Comments
comments