2009 Sand Reeper Buggy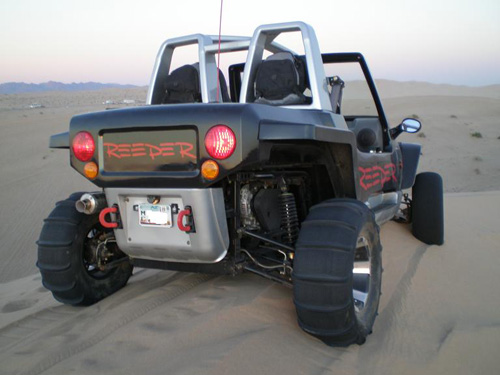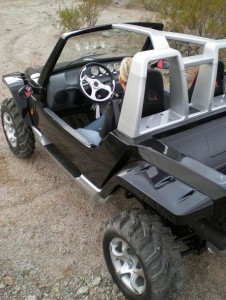 The new Reeper buggy is powered by a Chery 12 valve multi port fuel injected DOHC 800cc triple cylinder that produces 53 HP with a staggering 40+mpg. Looking for even more fun? The Reeper has brought back the spirit of off road driving with a four on the floor shifter. And If that's not enough, then get behind the wheel of the Reeper Turbo, a 110 HP 10psi that runs on AV gas!
Standard equipment includes a safety glass windshield, 27″ mud tires, 14″ cast aluminum rims, four-wheel disc brakes, stainless steel brake lines, rack-and-pinion steering, heavy duty front-end knuckles, big bucket seats, aluminum steering wheel with locking column, horn, turn signal fold away side mirrors, rear view windsheild mirror, windshield wiper with sprayer, cut E-brake, floor mats, a wireless remote control winch, rear heavy duty tow hooks and a full cluster of gauges. The engine is EPA compliant and the Reeper is Arizona street legal.
Optional equipment includes turbo kits, aluminum silencers, Uni-filter, canvas top and doors, leather seats, arm rest-storage box, rear view mirror, memory stick stereo system with bass sub and dash speakers, red paint, pre-runner front bumper, long travel kits, FOX shox, ITP wheels and Skat Trax paddles.
The introductory retail price is only $8,995, while the Reeper Turbo unit sells for $11,495.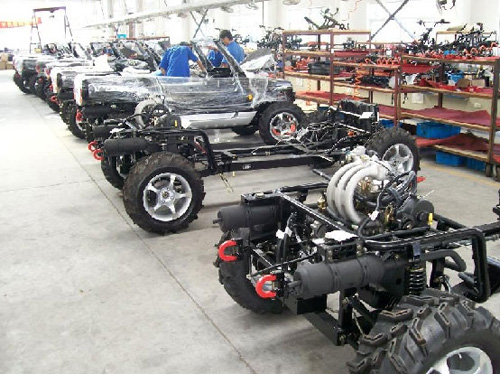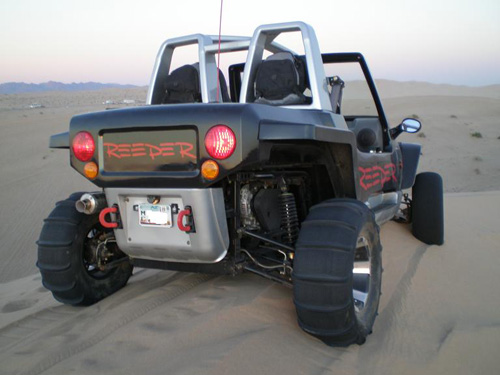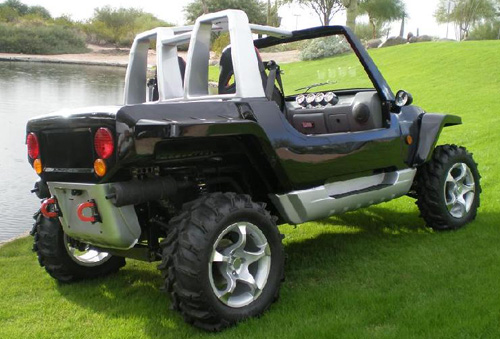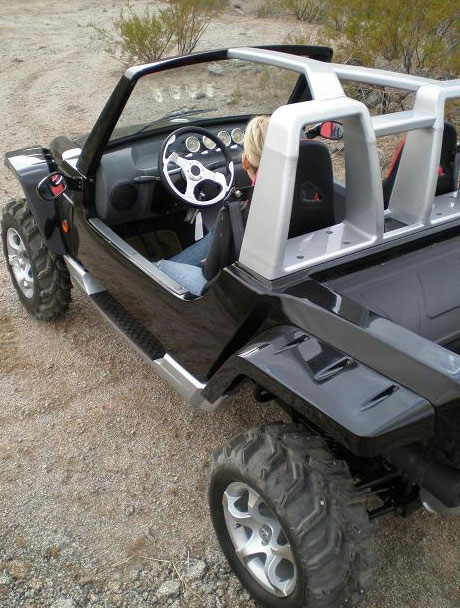 To date the Reeper is available at the following dealers:
MAGIC POWERBOATS
Phoenix Office
2601 E. Indian School Rd.
Phoenix, AZ 85016
Tel: (602) 954-0725
Havasu Sales
669 Lake Havasu Avd. N
Hwy 95 & Industrial
Lake Havasu City, AZ 86403
Tel: (928) 680-7600
Corona, CA Office
958 El Sobrante Rd.
Corona, CA 92879
Tel: (951) 371-9100
Comments
comments